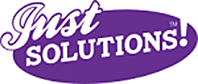 New York, NY (PRWEB) August 01, 2016
A front runner in holiday products and gifts, Just Solutions, a company dedicated to useful innovations in the home, fashion, Travel, technology, gift and general merchandise categories, will transform holiday shopping this year. Just Solutions offers the perfect gift solution for every person on your list from the tech savvy one to the world traveler.
"The holiday season can be stressful, that's why Just Solutions offers unique, affordable and accessible gift ideas for practically everyone." said David Klar, Founder of Just Solutions.

Giving a gift made by Just Solutions feels as good for the giver as for the recipient. Being trendy, different, useful and affordable are just a few of the many reasons that JustSolutionsProducts.com should be on your holiday gift shopping list.
About JustSolutionsProducts.com: Just Solutions is a company dedicated to the invention of useful problem solving innovations in the home, fashion, tech, gift and general merchandise industries. A dynamic player in the consumer product space, Just Solutions offers patented creative problem-solving innovations to help make everyday life easier and more enjoyable. For more information, visit http://www.JustSolutionsProducts.com.