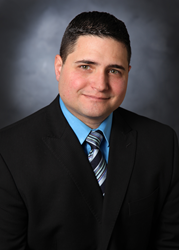 "Anthony Tantillo is a crucial part of our trial team. He fights for his clients by helping them through some of the most difficult times in their lives." -William Mattar, Esq.
Buffalo, New York (PRWEB) August 01, 2016
To achieve the title of Super Lawyer is an outstanding accomplishment in the legal community. Anthony J. Tantillo, of William Mattar law offices, is celebrating his sixth year being named a 2016 Super Lawyer. The requirements necessary to earn this recognition include an extensive evaluation process of his professionalism and commitment to his clients. To achieve this designation six times shows the extensive legal work and dedication Anthony brings to his work of helping his clients.
Born and raised in Niagara Falls, New York, Anthony is a Buffalo State College graduate of 1998. He went on to earn his Juris Doctor in 2002 from SUNY Buffalo Law School. Anthony joined the William Mattar legal team in 2011 and has acquired significant verdicts in the courtroom for his clients ever since.
About William Mattar, PC
William Mattar Law Offices was established in 1990. The firm is intent on representing those injured in car accidents across New York State, with locations in the Buffalo, Rochester, Syracuse, Binghamton, New York City, Long Island and Albany regions. The firm is well-known for its slogan, "Hurt in a Car, Call William Mattar" and catchy phone number, 444-4444. To learn more about the firm visit http://www.WilliamMattar.com.