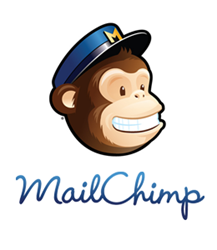 Building email campaigns is now more efficient for Flight users.
San Francisco, CA (PRWEB) August 03, 2016
Canto, a leading provider of digital asset management solutions, today announced its cloud DAM software Flight is now integrated with MailChimp, a leading provider of email marketing services. The new integration allows users to add branded digital assets from Flight to their MailChimp email marketing campaigns without needing to search through folders or emails to locate files.
The new integration with MailChimp is now available. It's one of the many updates in Flight ORD, the latest release of the Software as a Service (SaaS) DAM system that streamlines business collaboration. Building email campaigns is now more efficient for Flight users, who are able to access branded visual content on MailChimp without downloading any files to a hard drive.
Other key additions to Flight include:
● Self-registration, for allowing specified email domains or those with invitation codes to individually register to a Flight account
● Upload Links, which allows external contributors to upload digital content to the main library
● File relations, for grouping related files for quicker digital asset access
● Personalized layouts for a file's information page
● User commenting on specific versions of digital assets
● Video previews in high-definition
● Advanced privileges for Crew Members
● Automatic sync of updated content to portals
For further information, read MailChimp Email Campaigns with Flight or to start your free Flight trial, visit flight.canto.com/free-trial.
About Flight by Canto:
Canto is driven to deliver digital content more intelligently. The company is a global leader in the digital asset management community that delivers scalable software and services. More than one million users from a wide spectrum of market segments have trusted Canto's expertise since the company's founding in 1990. Canto is based in San Francisco (USA), Berlin and Giessen (Germany) to serve a worldwide customer base, in cooperation with its worldwide partner network. For more information visit canto.com