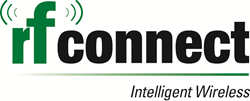 We are pleased to expand our able sales team in the Midwest with Pat as its Director of Business Development
FARMINGTON HILLS, Mich. (PRWEB) August 04, 2016
RF Connect, a national leader of enterprise wireless solutions, today announced that Patrick Rhatigan has been promoted to Midwest Region Director of Business Development. He will be based in the Michigan headquarters and report directly to Jeff Hipchen, executive vice president of business development.
The growth of wireless networks and the development of applications that take advantage of the technology have been growing at a robust rate across the country. RF Connect is currently experiencing a large increase in deployment of systems compared to last year and a part of that has been due to the efforts of Patrick in the Midwest. Wireless communication solution deployments are currently underway in new and existing facilities including hospital and healthcare buildings, university campuses, sports arenas, shopping centers and outdoor venues.
"We are pleased to expand our able sales team in the Midwest with Pat as its Director of Business Development," said Executive Vice President of Business Development Jeff Hipchen. "Pat not only has an impressive history of sales success in the wireless communication industry, he also possesses a great work ethic and leadership skills."
"I'm truly excited to tackle the responsibilities that come with this position," said newly promoted Pat Rhatigan. "I understand that it's a combination of professionalism, well-designed systems and a fundamental appreciation for meeting our clients' goals that will continue the impressive success of RF Connect in the marketplace."
About RF Connect
RF Connect is a global leader and innovator providing telecom/wireless services to design, optimize and manage high performance wireless networks. With an impressive portfolio backed by cutting-edge technology and top-notch teams with proven success in high profile and complex venues, RF Connect is at the forefront of world-shaping wireless technology. It provides network solutions to customers that demand the utmost in reliability, security and scalability across their wireless network infrastructures. For more information, visit http://www.rfconnect.com.