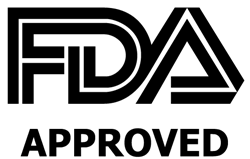 "The award of FDA registration in our facilities means we can function as the sole supplier, ensuring the best possible outcome, along with saving time and money. We have what you need. If the FDA trusts us, so can you!" said MME group VP, Brian Bussman
St. Paul, MN (PRWEB) August 03, 2016
MME group, a leading vertically integrated contract manufacturer, has been approved by the Food and Drug Administration (FDA) to register products produced in their facilities. This approval comes following an extensive process with the FDA and confirms that MME group is a top tier contract manufacturer dedicated to continuous process improvement. MME group's 42 years of manufacturing experience has involved many milestones including the receipt of ISO, ITAR, UL and CE certifications.
"The award of FDA registration in our facilities means we can function as the sole supplier, ensuring the best possible outcome, along with saving time and money. We have what you need. If the FDA trusts us, so can you!" said MME group Vice President, Brian Bussmann.
Visit the website to learn more about MME group.
About MME group
MME group is a leading contract manufacturer of small to medium-sized parts and products. Services include: Full product development, tooling, molding and assembly. We provide program, quality, supply chain and inventory management. With some of the fastest turnaround times for contract manufacturing companies in the United States, MME group's speed to market is unmatched providing you with a competitive advantage on low cost manufacturing.
MME group provides the best solutions to fit your needs with unmatched care, quality systems and technical expertise. Make MME group your contract manufacturing partner for short lead times, highest quality and cost competitiveness. Visit mmegroupinc.com.