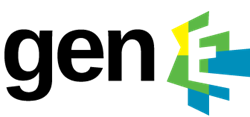 "We are honored to have been recognized by CIOReview as one of the Top 20 Most Promising Networking Solution Providers," said Marc Hayden, CEO, gen-E
IRVINE, CA (PRWEB) August 04, 2016
gen-E, a leading provider of unified service assurance, advanced analytics software and end to end managed services, has been selected as one of the 20 Most Promising Networking Solution Providers 2016 by CIOReview.
"We pride ourselves to include gen-E as one of the 20 Most Promising Networking Solution Providers 2016 for helping businesses to resolve and manage network related issues without having to compromise on quality," said Jeevan George, Managing Editor of CIOReview. "gen-E has a successful track record of providing best-in-class design, integration and management of IT Service Management (ITSM) solutions for network operations and IT operations organizations."
gen-E's OpsCenter™ empowers organizations to predict, analyze and resolve network problems while cutting redundant costs. It provides a lean and agile cost model to maximize network capacity and monetize a new generation of network-based services while delivering a consistently high-quality customer experience. gen-E provides network- based services that benefit Service providers, Satellite providers, Wireless & Telecommunications service providers, and enterprises.
"We are honored to have been recognized by CIOReview as one of the Top 20 Most Promising Networking Solution Providers," said Marc Hayden, CEO, gen-E. "We designed OpsCenter to go well beyond today's network management to help companies support new network standards and technologies while adding a never-before-available layer of predictive analytics," added Hayden.
About gen-E
Founded in 1999, gen-E is an advanced analytics and service assurance software company for Fortune 500 enterprises and telecommunications service providers. gen-E enables customers to utilize network and business data to understand the health and performance of their company in order to dramatically reduce costs, improve efficiency and deliver higher quality service to customers and corporate users. gen-E develops software and provides related services to better manage a broad spectrum of complex infrastructures. Its proprietary solutions - including OpsCenter for service assurance and InfiniView for advanced data analytics - aggregate and analyze big data across the organization to provide a dynamic view into the health and performance of the business as a whole. For more info, visit: http://gen-e.com/
About CIOReview
Published from Fremont, California, CIOReview is a print magazine that explores and understands the plethora of ways adopted by firms to execute the smooth functioning of their businesses. A distinguished panel comprising of CEOs, CIOs, IT VPs including CIOReview editorial board finalized the "20 Most Promising Networking Solution Providers 2016" in the U.S. and shortlisted the best vendors and consultants in the networking arena. For more info: http://www.cioreview.com