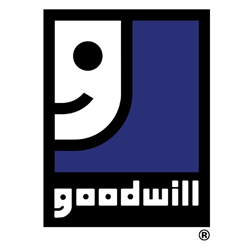 "When families shop at Goodwill, kids gain a better understanding of the importance of environmental sustainability and social responsibility by helping people find jobs in their local communities."
Rockville, MD (PRWEB) August 04, 2016
As summer is nearing an end and families gear up for the next school year, they can visit Goodwill® to find all the items children need for back to school. Goodwill stores are great places to find clothes, shoes and other supplies children need when they head back to the classroom. In addition to being a one-stop shop for back-to-school needs, children have more freedom to define their style on a budget when they shop at Goodwill.
"More than ever, children and teenagers are socially and environmentally conscious," said Jim Gibbons, president and CEO of Goodwill Industries International. "They are also eager to find unique styles that fit their personalities. When families shop at Goodwill, kids gain a better understanding of the importance of environmental sustainability and social responsibility by helping people find jobs in their local communities."
Revenues from Goodwill stores help fund employment placement, job training and services such as career counseling, child care, financial education and mentoring. Last year, more than 312,000 people earned jobs with Goodwill's help. Shopping at Goodwill can become a teachable moment for children, by connecting their Goodwill purchases with helping people in their local communities build their careers. Last year, Goodwill provided in-person career services to nearly 2 million people, and more than more than 35 million people were supported through virtual services including online education, mentoring and training. Goodwill provides job placement and training opportunities for anyone facing challenges to finding employment, including veterans and military families, young adults, people with disabilities, older workers, and anyone facing challenging to finding employment.
Shopping at and donating to Goodwill is an important experience for children. They learn the value of helping people in their communities find employment and care for their families. College students can find furniture and housewares at Goodwill stores — enough to fill a dorm room or first apartment. More than 130 local Goodwill organizations also sell items on shopgoodwill.com®. Parents can bid on musical instruments, sporting equipment, graphing calculators and many other accessories kids need for back to school.
As families buy items for back to school, Goodwill encourages them to donate the clothing and other items their children have outgrown. Visit http://www.goodwill.org to find your nearest Goodwill store or donation center.
About Goodwill Industries International
Goodwill Industries International is a network of 164 community-based organizations in the United States and Canada with a presence in 13 other countries. Goodwill is the #1 brand doing the most good in the world (Brand World Value Index, 2016) and is one of America's top 20 most inspiring companies (Forbes, 2014). Goodwill organizations are innovative and sustainable social enterprises that fund employment placement services, job training programs and other community-based programs by selling donated clothing and household items in more than 3,100 stores and online at shopgoodwill.com®. Local Goodwill organizations also build revenue and create jobs by contracting with businesses and government to provide a wide range of commercial services, including packaging and assembly, food services preparation, and document imaging and shredding. Last year, Goodwill placed 312,000 people in employment in the United States and Canada. Nearly two million people worked to build their career and financial assets by engaging with Goodwill team members. In addition, more than 35 million people used computers and mobile devices to access Goodwill education, training, mentoring and online learning services to strengthen their skills. To learn more, visit goodwill.org.
For more information or to find a Goodwill location near you, use the online locator at Goodwill.org or call (800) GOODWILL. Follow us on Twitter: @GoodwillIntl and @GoodwillCapHill, and find us on Facebook: GoodwillIntl.
CONTACT
Charlene Sarmiento
Public Relations Program Manager
Goodwill Industries International Phone
(240) 333-5590
charlene.sarmiento(at)goodwill(dot)org