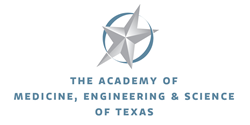 "This task force will help improve practices for the industry, better inform our society and improve policies for the regulators and lawmakers that oversee shale oil and gas development." — Christine Economides, Chair
Austin, Texas (PRWEB) August 09, 2016
A new task force convened by The Academy of Medicine, Engineering and Science of Texas (TAMEST) will examine the environmental and community impacts of shale oil and gas development in Texas.

The group will review existing scientific research and findings regarding the effects of shale oil and gas development in Texas, focusing on six areas: seismicity, land resources, water, air, transportation and community impacts. The TAMEST Shale Task Force will convene a public meeting on October 5, 2016 in Austin that will include presentations and discussion with numerous invited expert speakers.
Task force members will work together over the next year to draft a comprehensive, independent, peer-reviewed report on the impacts of shale oil and gas development in Texas, which will be published in mid-2017. The methodology for the task force will based on National Academies report production practices, including a peer review by a diverse group with expertise in oil and gas development.
The TAMEST Shale Task Force's report will help Texans better understand what is and isn't known about the impacts of shale oil and gas development in Texas, and offer advice for future research topics and priorities.
No funding was sought or accepted from oil and gas industry interests for this project.
"The development of vast deposits of oil and gas in the Lone Star State has had a tremendous impact on the state's economy and the lives of everyday Texans, and provides an opportunity to learn," says Task Force Chair Dr. Christine Economides of the University of Houston. "This task force will report findings from studies in Texas and identify the missing gaps in our knowledge. This will help improve practices for the industry, better inform our society and improve policies for the regulators and lawmakers that oversee shale oil and gas development."
At the October 5 meeting, representatives from the Texas Water Development Board, Texas Commission on Environmental Quality and Railroad Commission, among others, will offer their insights, which will help inform the consensus report to be released next year. The meeting will be open to the public, and audio and slide presentations will be live-streamed and later archived online. Public input for the report will be accepted at the meeting and online.
Media are encouraged to attend. Please contact Terrence Henry (thenry(at)austin(dot)utexas(dot)edu or 512-471-9121) of TAMEST to register.
For further information, please visit tamest.org/shaletaskforce
WHAT: TAMEST Shale Task Force—Assessing the Environmental and Community Impacts of Shale Development in Texas
WHEN: Wednesday, October 5, 2016, 8:30 AM–5 PM
WHERE: J.J. Pickle Research Campus, Commons Learning Center, 10100 Burnet Road, Austin, Texas (Enter from Burnet Road)
WHO: Chair: Christine Economides, University of Houston. Leads: David Allen, UT Austin; John Barton, formerly of the Texas Department of Transportation; Danny Reible, Texas Tech University; Brian Stump, Southern Methodist University; Melinda Taylor, UT Austin; Gene Theodori, Sam Houston State University.
TAMEST President: David Russell, UT Southwestern; TAMEST board liaison: Kenneth Arnold, WorleyParsons.
Study Director: Jeffrey Jacobs, U.S. Army Corps of Engineers.
About TAMEST
The Academy of Medicine, Engineering and Science of Texas (TAMEST) was founded in 2004 to provide broader recognition of the state's top achievers in medicine, engineering, and science, and to further position Texas as a national research leader. TAMEST also aims to foster the next generation of scientists and to increase the awareness and communication among the state's best and brightest about research priorities for the future.
TAMEST's membership represents Texas' best researchers from both industry and academia. TAMEST is composed of more than 280 Texas-based members of The National Academies of Sciences, Engineering, and Medicine and the state's nine Nobel Laureates. Learn more: http://www.tamest.org.