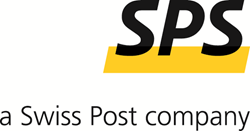 Through our disciplined approach to aligning resources to the swift movement in market dynamics, we are collectively able to yield results for our clients and in turn for the SPS business, not only today, but for the future as well.
(PRWEB) August 10, 2016
Swiss Post Solutions (SPS), an innovative leader in business process outsourcing and document management solutions, announced today its key accomplishments for the first half of 2016.
A recognized leader in the outsourcing arena, as evidenced by its 4 consecutive awards to the IAOP's list of the top 100 outsourcing providers, SPS experienced a series of achievements and positive results in the areas of Service Excellence, Employee Engagement, Solution Development, and Business Results. These successes have come to fruition, in part, due to the fact that SPS has continued to identify trends and proactively adapt its practices to meet the dynamic needs of its clients and the market.
At the start of this calendar year, SPS implemented a new organizational structure that now includes a Senior Vice President of Market Development, as well as, an additional structure for Enterprise designated accounts. These organizational changes have allowed SPS to further increase focus on client needs, service excellence and have facilitated the company's continued growth.
In addition, SPS further increased focus on employee development and engagement, which has consistently been a strength of the operation. As a part of the Employee Initiatives Program, SPS recognized a record number of employees reaching tenure milestones, engaged employees across the country to support a collaborative fundraiser, and reinforced the Business Continuity and Safety Plans through additional communications, documentation and training. SPS was well applauded for its HR best practices in the first half of 2016 with the attainment of multiple awards in addition to invitations to speak at Job Development Conferences.
In relation to Solution Development, SPS was named to the 2016 HfS Autonomics Premier League as it made significant progress in the area of Intelligent Automation Solutions including Robotics Process Automation and Artificial Intelligence technologies. The pilots SPS is conducting on these solutions are yielding remarkable results which will provide clients with streamlined processes, increased productivity and enhanced cost effectiveness. The successful testing and development of these next generation solutions will further enable SPS to help clients with their journey towards digital transformation.
Lastly, the business results were healthy with over 40 contracts secured with new clients and current client renewals and expansions within the legal, financial services, media, higher education and non-profit industries across the North American market.
"As a company that drives continuous improvement and innovation with our clients, we also need to proactively assess our organization for required change," said CEO, Dan Moscatiello, "Through our disciplined approach to aligning resources to the swift movement in market dynamics, we are collectively able to yield results for our clients and in turn for the SPS business, not only today, but for the future as well."
About SPS
We connect the physical and digital worlds
Swiss Post Solutions (SPS) is a leading outsourcing provider for business processes solutions and innovative services in document management. A strong international client base relies on SPS' ability to envision, design and build end-to-end solutions and to be its trusted advisor for the key value drivers in BPO: location strategy, process optimization and technology, such as intelligent automation. Part of the Swiss Post Group headquartered in Bern, Switzerland, SPS' 7,500 employees and specialized partners span the full range of the industry – from insurance, banking, telecommunications, media, retail to energy supply and travel & transportation – addressing customer needs in more than 20 countries.
Swiss Post Solutions (SPS) North America (NA) offers a comprehensive suite of business process outsourcing solutions and document management services that transform key business applications from paper to digital documents, enabling improved workflow and enhanced efficiencies. In the field of outsourced office services, SPS NA provides mailroom management, managed print services, reprographic services, IT helpdesk support, front office and reception services to clients from an array of industries, including financial services, media & entertainment, legal, higher education, and manufacturing among others. Headquartered in New York City, SPS NA has offices in Los Angeles, San Francisco, Chicago, Washington DC and Toronto, and operates secure document processing centers in Long Island City and Toronto.