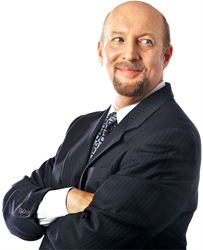 Hostess used Chapter 11 to improve the company, not just let it survive as-is. Companies that go through Chapter 11 look at every aspect of their business, get rid of harmful practices, and look at long term ways to make their companies profitable.
Queens, NY (PRWEB) August 16, 2016
In July of 2012, Hostess Brands, the famous American bakery icon, filed for Chapter 11 bankruptcy protection amid labor issues and food culture shifts. Many thought the company would go under, and Ho-Ho and Twinkie aficionados bought boxes of baked goods in bulk as they prepared for the company to close. But Hostess Brands has re-emerged, this time as company worth $2.3 billion that is set to trade publicly and increase its revenue over the next several years. Amid this news, Queens Bankruptcy Attorney Bruce Feinstein, Esq. is sharing his insight on the upsides of Chapter 11 bankruptcy to business struggling with debt.
According to a July 6, 2016 article by CBS News, Hostess Brands' new owner, Gores Holdings, is an acquisition company under the control of The Gores Group, a private equity firm. Gores Holdings will invest $375 million in cash in the company, and Gores Group CEO, affiliates, and the CEO of Hostess will invest an additional $350 million in the beloved snack company. Once the deal closes later this year Gores will change its name to Hostess Brands and trade under a new symbol. This puts Hostess in far better shape than it was just a couple years ago, and it has Chapter 11 bankruptcy to thank for its survival.
Chapter 11 is a form of reorganization primarily used by businesses, also called "corporate bankruptcy" or "reorganization bankruptcy." If a business is facing insurmountable debt, it may be able to file for protection under Chapter 11. Mr. Feinstein explains, "Hostess Brands was facing a changing food customer and it was not keeping up with the times. This hurt it financially, so it used Chapter 11 bankruptcy as a way to works towards becoming profitable again."
During the Chapter 11 process, the debtor can operate as a "debtor in possession," which means that they act as a trustee of the business and continue to be in control of its operations. The debtor can then work towards profitability while undergoing financial restructuring and paying down debt. Restructuring includes finding loans from new lenders or canceling contracts that are harmful to the business. In the case of Hostess Brands, the company cut its staff from about 8,000 to 1,170. It renegotiated union contracts, and "slashed the number of bakeries from 11 to three, although it invested $130 million to improve its manufacturing capabilities," according to the article.
Hostess Brands was able to drastically improve its financial position and look at new ways of improving its brand. It brought back its classic Suzy-Qs treats, introduced new chocolate Twinkies, and branched out into the in-store baked goods market in order to broaden its assets. Mr. Feinstein explains, "Hostess used Chapter 11 to improve the company, not just let it survive as-is. Companies that go through Chapter 11 look at every aspect of their business, get rid of harmful practices, and look at long term ways to make their companies profitable."
The Law Offices of Bruce Feinstein has nearly two decades of experience in personal and business bankruptcy law, helping clients and families resolve their issues and move forward with their lives. Visit bfeinsteinesq.com for more information or call (718) 514-9770 to reach the New York office.
###