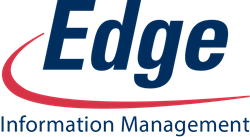 Melbourne, Florida (PRWEB) August 22, 2016
Edge Information Management, Inc., a prominent provider of employment and drug screening services, announced the appointment of Amber Robinson as Client Services Manager. Based at the Melbourne headquarters, Amber will be responsible for leading the client services team to ensure success with Edge's comprehensive suite of background screening solutions.
Amber Robinson comes to Edge with 15 years combined experience in client relationship and program management. Much of her career has centered on enterprise project management, helping clients realize their strategic and technical objectives. She is a certified Six Sigma Green Belt, offering a refined ability to identify business problems and issues, develop strategic and analytical frameworks to conduct analysis, and improve processes.
Her role with Edge as Manager, Client Services is to enhance the service experience by leading a team which delivers superior onboarding, initiates personal relationships with clients, and coordinates specialized projects in line with customer business objectives. Amber graduated with a Master's degree from the University of Georgia.
About Edge Information Management, Inc.:
Based in the USA with corporate and operational headquarters in Melbourne, Florida, Edge is a privately held national provider of background screening, drug testing and electronic i-9/E-Verify services. Edge delivers services to each client through proprietary software (WebScreen), portal or integration with a variety of industry leading ATS systems. The ability to combine "big business" technology with "small business" customer service is the value most appreciated by clients. The NAPBS Accreditation exemplifies Edge's dedicated focus on delivering accurate information quickly and in compliance with hiring federal and state regulations