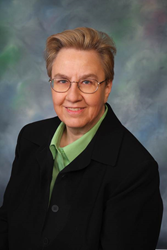 Edina, Minnesota (PRWEB) August 18, 2016
Anne Machesky, financial advisor with Sagemark Consulting, a division of Lincoln Financial Advisors Corp. (LFA) in Edina, Minn., has recently been appointed Chair of The Resource Group's (TRG) 2016 Board of Directors.
TRG is an invitation-only, nationwide network of the top 200 planners within LFA whose goal is to collaborate, share intellectual capital – including financial planning expertise, resources, networking opportunities, and practice management strategies – to help drive practice development among advisors and provide industry-leading service to clients.
As Chair of the Board, Machesky will partner with the CEO of TRG and other board members to provide overall leadership, governance, and oversight for the group and its various committees that deliver ideas and actions critical to the success of LFA advisors and their business. Prior to becoming Chair of the Board, Machesky served as Investment Committee chair where she was responsible for recommending and driving enhancements to Lincoln's investment platform for six years.
Machesky, a 36-year financial services industry veteran, joined Sagemark Consulting in 2001 as a registered representative of LFA. In her practice, Machesky provides comprehensive financial advice, specializing in wealth and income planning. In addition to advising, she has served as a host and speaker at LFA's annual education forum since 2004. Prior to joining Sagemark, Machesky was founder and president of her own Registered Investment Advisory Firm for eighteen years. She is also president of Nwyze, a thought strategies company focusing on broadening individual or group perspective to navigate shifts in business transitions.
Machesky is a four-time qualifier for Women in Insurance & Financial Services (WIFS) Circle of Excellence award. She holds FINRA series 7 and 24 registrations.
Machesky's office is located at 7701 France Avenue South, Suite 100, Edina, Minn.
About Lincoln Financial Network
Lincoln Financial Network is the marketing name for the retail sales and financial planning affiliates of Lincoln Financial Group and includes Lincoln Financial Advisors Corp. and Lincoln Financial Securities Corporation, both members of FINRA and SIPC. Consisting of approximately 8,500 representatives, agents, and full-service financial planners throughout the United States, Lincoln Financial Network professionals can offer financial planning and advisory services, retirement services, life products, annuities, investments, and trust services to affluent individuals, business owners, and families.