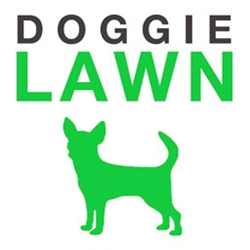 "We are very excited to be able to offer our customers a better user experience to help make their busy lives more convenient," said Natalie Youn, President. "With our new site, users can more readily get the information they want when they need it."
Gardena, CA (PRWEB) August 23, 2016
DoggieLawn is pleased to announce the launch of its newly designed website. The new site has been designed to provide customers with a user friendly experience and improved functionality while providing detailed information about the product and access to their account information. Key features of the new site include a cleaner and more attractive design, a more engaging user experience and the capability for customers to access and adjust their account information.
"We are very excited to be able to offer our customers a better user experience to help make their busy lives more convenient," said Natalie Youn, President. "With our new site, users can more readily get the information they want when they need it."
Redesigned with the user experience in mind, the site's refreshed and simplified look and optimization for mobile devices allow consumers to find the information they need. The site includes many new and improved features allowing for improved functionality and easier detailed information about the product and customer access to account information.
DoggieLawn plans to offer additional newsworthy information to customers to help educate their dogs in the form of educational videos, newsletters and blogs.
About DoggieLawn
When compared to traditional plastic potty pads currently on the available, the DoggieLawn is an ecological and economically smarter alternative. Greener by design, the DoggieLawn is available in both a disposable cardboard box and reusable plastic tray. Since the grass is hydroponically-grown, cleaning and odors become a less worrisome issue as liquids are absorbed directly into the grass mat. In addition to its minimal carbon footprint, the DoggieLawn is an economically smart investment. With a relatively low replacement frequency, the ease and affordability of the DoggieLawn is unparalleled when compared to plastic alternatives that need to be replaced daily and at a more expensive rate. Not to mention the convenience of the DoggieLawn subscription – a continuous delivery of fresh grass sent straight to your doorstep, with minimal maintenance necessary! Puppy potty training problems, elderly dogs, incontinent dogs, and busy, green-minded owners will be able to use DoggieLawn with ease.
The DoggieLawn subscription service was founded in 2010 by CEO, co-founders, and busy dog owners, Natalie Youn and Zachary Norman. Based in Los Angeles, CA, the DoggieLawn aims to make the lives of both dogs and their owners greener and more convenient.