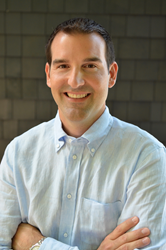 Toronto, Ontario (PRWEB) August 22, 2016
Impression Ventures Fund II is pleased to announced that it has raised C$20 million to invest in early-stage financial technology companies emerging from the Canadian technology ecosystem. Anchor investors in Fund II include FairVentures Inc. ("FairVentures"), a subsidiary of Fairfax Financial Holdings Limited ("Fairfax"), as well as numerous family offices desiring exposure to the early stage financial technology sector.
We believe that a disproportionate number of financial technology companies will be founded in Canada and will scale to address global markets. Canadian entrepreneurs, experienced in this sector, are poised to build billion-dollar global businesses. Impression Ventures has the local and vertical expertise to help deliver returns to investors who recognize Canada's unique competitive advantage in this market. We look for companies that are creatively disrupting the financial services sector to the benefit of end users: consumers and businesses alike.
This new fund builds on the work started in Impression's first fund, which includes investments in Wealthsimple, the fastest growing online advisor in Canada, Sensibill, a provider of receipt solutions to tier 1 banks and HonkMobile, the on-demand parking payment solutions provider.
In conjunction with the launch of the new fund, Impression is adding several new advisors, including Claudia Hepburn, one Canada's Top 25 Women of Influence for her achievements in entrepreneurship and the non-profit sector and Steve Dengler, founder of XE, the world's trusted currency authority, used by over 250 million people per year worldwide.
In addition to the new advisors, Impression Ventures has agreed to partner with FairVentures to pursue and make investments in insurance-related opportunities. "Impression Ventures has a strong record of finding quality early-stage financial technology companies," said Paul Rivett, President of Fairfax. "We are very pleased to partner with Christian and his team as we continue to seek out innovative companies and technologies to support and grow the Fairfax group over the long term."
Impression Ventures was founded in 2013 by Toronto entrepreneur and venture capitalist Christian Lassonde, who has built an entrepreneurial network connecting the Canadian technology community, Silicon Valley and investors worldwide. Christian is committed to helping Canadians fully realize their top-notch competitive potential in the 21st-century digital economy.