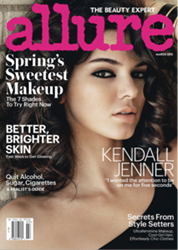 At blinc, we do not measure success and growth by awards, but by the happiness of our employees and our customers," said Blinc CEO Lewis Farsedadakis
BOCA RATON, FL. (PRWEB) August 24, 2016
BLINC, the leader in innovative cosmetics, announced today that is has been listed on Inc 5000, a ranking of the 5000 fastest growing Consumer Products & Services companies in North America.
This honor has been awarded to blinc as one of the fastest growing private companies for the ninth consecutive year.
Since blinc's inception in 1999, the company has expanded its cosmetics line to include long-lasting water-resistent mascara, eye shadows, eye liners, brow products, makeup brushes, eyelash and eyebrow tools, and accessories.
Over the last three years, blinc has undergone product innovations. "At blinc, we do not measure success and growth by awards, but by the happiness of our employees and our customers. I believe our consistent position on the Inc 5000 list is a testament to how that focus drives growth at blinc," said Blinc CEO Lewis Farsedakis. "We are thrilled to be part of this list for the ninth consecutive year." blinc first showed up on the list in 2007.
About blinc
Blinc was founded in 1999 by Lewis Farsedakis and currently headquartered in Florida, USA. Continuously ranked on the Inc. 5000 list as one of America's fastest growing private companies, blinc's namesake prestige brand is focused exclusively on the eyes.
About blinc Products
Blinc's innovative solutions have revolutionized the beauty industry, whose product innovations are often poorly mimicked by knock-offs. Blinc is the first, and original tube-forming mascara.
For more information contact
Kristen Cosentino, e: kristen(at)blincinc.com o: +1-561.322.3534