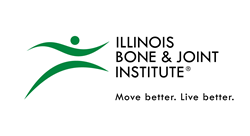 There is a growing body of evidence that independent, well-managed, physician-owned practices like ours are able to provide extremely high quality care at a lower cost to the patients we serve.- Dave Wold, Illinois Bone & Joint Institute's COO
(PRWEB) August 24, 2016
Illinois Bone & Joint Institute (IBJI) and Lake Cook Orthopedics, two of the Chicago area's best known independent orthopedic providers, have agreed to merge practices. The merger will become effective as of October 1, 2016. IBJI was founded in 1990 and has locations across the north and northwest suburbs and in the city of Chicago. Lake Cook Orthopedics opened its first office in 1980 in Barrington. Since then, it has grown into a nine-partner orthopedic practice. Once the merger is complete, the combined team will include more than 100 physicians and 22 clinic locations.
According to Lake Cook Orthopedics managing partner Gregory T. Brebach, MD, "Lake Cook Orthopedics and IBJI have a long history of providing superior care to patients throughout the northwest suburbs and Chicago metropolitan area respectively. We share the belief that the most cost effective and innovation-driven care model for our patients is one in which physicians are responsible for practice leadership. As physician leaders, we place the highest priority on ensuring that our patients have access to the latest clinical expertise, treatments and technologies. This merger expands IBJI's scale and capabilities while providing managerial expertise and resources needed to thrive in today's increasingly competitive healthcare environment."
"This merger is an ideal fit for these two practices," said IBJI founder and CEO Wayne Goldstein, MD. "Both practices have grown by building a reputation for delivering exceptional care and expertise. We are united in our commitment to providing the best possible care for the communities we serve."
According to Dave Wold, IBJI's chief operating officer, "There is a growing body of evidence that independent, well-managed, physician-owned practices like ours are able to provide extremely high quality care at a lower cost to the patients we serve. As our two practices join forces, we will be able to expand our reach and offer this model of exceptional care at lower cost to a wider patient population." With this merger, IBJI specialists will begin serving patients in the greater Barrington area as well as in McHenry and Kane Counties. IBJI currently provides orthopedic care at all of the following clinic locations: Arlington Heights, Bannockburn, Buffalo Grove, Chicago (four offices), Des Plaines, Glenview, Grayslake, Gurnee, Highland Park, Lake Forest, Lake Zurich, Libertyville, Lincolnwood, Lindenhurst, Morton Grove and Wilmette. The IBJI/Lake Cook Orthopedics merger marks the 10th such merger for IBJI.
About Illinois Bone & Joint Institute
Illinois Bone & Joint Institute (IBJI) is one of the largest independent, physician-owned orthopedic practices in the U.S. More than 90 board-certified and fellowship-trained physicians and surgeons currently treat children and adults, with expertise in every orthopedic specialty. IBJI offers patients collaborative, integrated care including advanced MRI, CT and bone density diagnostics, sports training and medicine, rheumatology, podiatry, pain management, wellness, rehabilitation, and surgical and non-surgical treatments and therapies. IBJI has locations throughout Chicago and the north/northwest suburbs. IBJI's OrthoAccess® walk-in clinics offer same-day immediate orthopedic care. IBJI was founded in 1990 and incorporates decades of experience from highly skilled and respected provider teams. For more information, please visit http://www.IBJI.com or find us on Twitter at @IBJI.
About Lake Cook Orthopedics
Lake Cook Orthopedics is an independent physician practice with a well-established presence in Chicago's northwest suburbs. Founded in 1980, Lake Cook Orthopedics is committed to providing the highest quality of orthopedic care with fellowship-trained surgeons in joint replacement, sports medicine, elbow, shoulder, hand, orthopedic trauma, and spine surgery. The nine physicians of Lake Cook Orthopedics are all board-certified specialists who treat a wide range of orthopedic issues. Lake Cook Orthopedics offers patients a collaborative care model, integrating advanced MRI, physical therapy, pain management, rehabilitation, and surgical and non-surgical treatments and therapies. For more information, please visit http://www.lakecookortho.com.
# # #
Media contact:
Amy Brierly, Sync360
Cell: 312-576-5100
amyb(at)sync-360.com