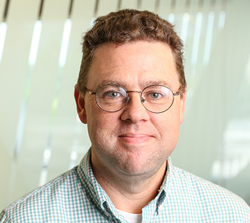 The addition of an underwriting system will enable clients to start new insurance programs even quicker than before.
Naperville, IL (PRWEB) August 31, 2016
Instec, the leading provider of policy administration systems to the program and specialty markets, today announced the hiring of Jason Pamplin, an industry executive with 16 years of experience at managing general agents (MGAs), carriers and professional service providers, to lead the development of a new underwriting system.
The company's move into underwriting is just the latest step in the evolution of its insurance platform. In June of this year Instec announced the availability of an integrated GhostDraft system for the creation of custom forms and documents, and in April announced the availability of a configurable billing system.
"We are excited that Jason has joined our team to complete our policy suite," said Kevin Mason, Executive Vice President at Instec. "The addition of an underwriting system will enable clients to start new insurance programs even quicker than before and deal with complex scenarios that they didn't foresee when they started the program. It's a dramatic expansion of a platform that has already become the de facto policy system at some of the leading innovators in the industry."
Pamplin brings to Instec a deep and diverse industry background. Most recently, at solution provider Vertafore, he led a team providing engineering services to carriers and MGAs. In years prior, he was CIO at Thomco Insurance and IT Director at Markel where, among other accomplishments, he led the development of an underwriting platform on top of Instec's policy system. He holds a PhD in Computer Science, with a dissertation on workflow.
"I'm thrilled to be joining Instec at a time when the company is venturing into new markets and redefining its platform. From my first exposure to Instec's policy system over ten years ago, I've been impressed by Instec's ability to evolve with the market, while hanging on to the core attributes that make its system so attractive – fast implementation, a low entry cost, and reliable bureau content," said Pamplin. "I look forward to being a part of Instec as it enters its next stage of growth."
About Instec
Instec delivers flexible rating, billing and policy administration systems to personal and commercial lines insurers, MGAs, MGUs, and the solution providers that serve them. Since 1982, Instec's solutions have continuously evolved, providing users with the ability to create innovative new insurance products, and launch them into the market quickly, affordably, and reliably. To learn more, visit http://www.instec-corp.com.