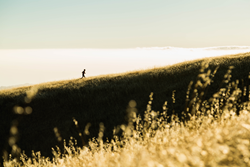 At Twizel, we embrace the Responsible Revolution where both workers & environment are respected—the Race to Responsibility.
Sausalito, CA (PRWEB) September 08, 2016
A life in motion depends on a healthy ecosystem: Twizel Goods hand-selects brands that share their vision to sell only sustainable clothing and goods to outfit the fashionable, healthy and eco-conscience individual.
Twizel's commitment is to serve it all - the craving for fashionable goods with the need for a vibrant planet.
The True Cost: The apparel industry is the second largest polluter in the world, behind the oil industry. As industry veterans, Twizel founders John Fernsell and Jinesse Reynolds know the true cost of fashion and how it impacts the environment. Their combined experience covers Patagonia, North Face, Levi Strauss as well as founding Ibex, one of the America's most respected outdoor apparel companies, known for pioneering lightweight Merino wool for performance wear.
With a focus on sustainable ingredients and a commitment to ecologically and socially-conscious business practices, Twizel is the symbol and driver of a life well lived; curating and designing sustainable activewear and goods, taking the next step in what apparel can be.
"The apparel industry now competes on one thing only: price," explains Twizel founder John Fernsell. "The race to make clothes faster and cheaper has forced a race to the bottom that has come at the expense of the makers and the planet. Twizel Goods intends to change the race—the Race to Responsibility."
Twizel is leading the movement to change clothes for good.