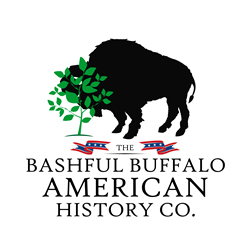 'Don't Follow Your Dreams...' is a presentation focused not just on achievement, but on overcoming negativity and adversity to get there.
Bordentown, New Jersey (PRWEB) August 31, 2016
The Bashful Buffalo American History Co. has created a new program to teach children the importance of overcoming negativity and adversity.
"Don't Follow Your Dreams or You'll End up Like the Wright Bros." is a tongue-in-cheek 60 minute presentation unlike any other, focusing not on the historical achievements of the Wright Brothers, but on the obstacles they faced along the way. The presentation teaches children the value of persistence, and the importance of pursuing the things they believe are important - even when those things become difficult.
The first 20 minutes of the program walk the children through details of the challenges faced by Orville and Wilbur Wright and the long list of newspapers and influential people who told them they would never build an airplane. The second 20 minutes of the program is dedicated to the triumphs of the Wright Bros., and the things they accomplished because they never quit. the final 20 minutes of the program is reserved for questions and discussion.
The Bashful Buffalo is constantly innovating new ways to make American History useful (and sometimes even fun). Started by bestselling author and former practicing attorney Matthew Litt, the company's mission is to turn dates and trivia into meaningful and resonant stories.
###
For questions, or to inquire about a presentation of "Don't Follow Your Dreams or You'll End Up Like the Wright Bros." email The Bashful Buffalo American History Co. at MLitt(at)BashfulBuffalo(dot)com, by phone (908) 902-7071, or through their website http://www.BashfulBuffalo.com