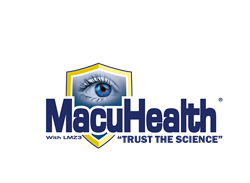 The last five years have taken what was once a hypothesis and clearly proven how important the three critical carotenoids are to macular health and vision.
Birmingham, MI (PRWEB) September 01, 2016
MacuHealth, LP is pleased to announce the launch of their new company website, http://www.MacuHealth.com This site significantly improves the user experience when shopping online, and when learning about the benefits and function of macular pigment and our unique and patented 10:10:2 formulation.
MacuHealth with LMZ3 is scientifically proven to rebuild and enrich macular pigment throughout our lifetime. Based on an ever increasing body of peer reviewed scientific evidence, macular pigment when enriched is known to optimally filter high energy visible light, right at the fovea where it matters most, and increases oxidative protection (from free radicals) of the RPE and photoreceptor cells.
MacuHealth's new website simply and concisely breaks down all of the information that any consumer may need to better understand how macular pigment impacts vision and macular health as we age. It reviews how carotenoids are derived from diet, the important role macular pigment plays improving and optimizing visual performance and how it act as a protective barrier to a lifetime of oxidative stress.
When ordering MacuHealth with LMZ3 and MacuHealth PLUS+ through our fully integrated shopping cart, your patients can quickly and easily find their doctor's name from a drop down list and manage their personal profile, payment and shipping options. Each patient when returning to the cart will see all past orders so they know exactly when they last received their supply of MacuHealth.
"We are excited to release this new and improved website," said Frederic Jouhet, Founder & Managing Director, MacuHealth, LP "It is important that we keep updating our information based on the most current learning from the rapid and ever increasing body of science and research. The last five years have taken what was once a hypothesis and clearly proven how important the three critical carotenoids are to macular health and vision. We are now entering a new frontier where we are learning about their relationship to cognitive function. These new and exciting frontiers will continue to fulfill our passion and to lead our company down the path of helping millions of people improve their lives as our population ages."
For more information contact:
David Israel
disrael@macuhealth.com
(858) 381-4950
Founded in 2006, MacuHealth® with LMZ3 formula contains 10 mg of Lutein, 2 mg of Zeaxanthin and 10 mg of the most potent antioxidant in the macula, Meso-Zeaxanthin. MacuHealth takes immense pride in having helped to pioneer much of the revolutionary research behind critical carotenoid, Meso-Zeaxanthin and its role in preserving and improving visual function. More recently, the company has been supporting the emerging research on the fascinating correlation between carotenoid levels, impaired vision and cognitive performance. With over 30 peer reviewed publications that demonstrate the formula's efficacy, bioavailability and safety, plus a passion for protecting eyesight, MacuHealth® is at the forefront of preventative treatments for macular disease. The company holds both worldwide exclusivity and a patent on the science-based 10-10-2 formulation. With help from its distribution groups, MacuHealth in North America and Alliance Pharma in Europe, it has become the supplement of choice in the fight against AMD and enhancement of visual function worldwide.