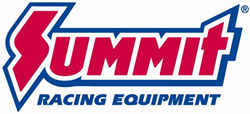 Tallmadge, OH (PRWEB) September 02, 2016
Summit Racing now carries Aldan American Coil-Over Shocks and Suspension Components. For racers, high-end street rod builders, and Pro Touring folks, Aldan American has been a go-to brand for coil-over shocks going on three decades.
Aldan offers coil-over shocks, springs, and kits in a wide variety of spring rates and adjustability ranges. All components are made in the USA from American-made materials, and the coil-over shocks are hand-built to precise specifications. Those shocks are fully rebuildable too—there are people running 10 and 15 year old Aldans that were rebuilt as good as new.
Summit Racing carries a large selection of Aldan American coil-over shocks, suspension kits, and other components including:
Phantom Series Coil-Over Kits
Ideal for street-driven vehicles or dual street/track cars, the Phantom Series kits feature Aldan's Phantom Series adjustable shocks. The nitrogen gas-charged shocks feature CNC-machined 6061-T6 aluminum bodies, mounts, and hardware and are fully adjustable for ride height. Most shocks have 11 settings for rebound adjustment, which controls the rate at which the shock returns to normal position after compressing. Adjusting rebound allows the user to find the best compromise between handling and ride comfort.
The Phantom Series Coil-Over Kits come with the springs installed and compressed, ready to install. 5/8 and 1/2 inch sleeves with polyurethane bushings and a shock adjuster wrench are included.
Regulator Series Coil-Over Shocks
Like the Phantom Series, the Regulator Series Coil-Over Shocks are made from CNC-machined aluminum and feature 11 settings for rebound adjustment. The Regulator coil-overs are also dyno-tested to ensure they perform as designed for the life of the shock. The Regulators have a hard-anodized black finish that looks good with matching Aldan black or chrome coil springs. The shocks are designed for use with 2.5 inch I.D. coil springs, sold separately or packaged with the shocks in complete kits.
American 500 Series Coil-Over Shocks
American 500 Series coil-overs are Ideal for street rods and classic trucks, the shocks have the same nitrogen gas-charged design, high-quality aluminum construction, and ride height adjustability as Aldan's other coil-overs, but have pre-set valving—just bolt them on and go.
Summit Racing carries other Aldan American coil-over shocks, coil springs in over 100 different rates, bushings, and more.
Summit Racing Equipment
http://www.summitracing.com
1-800-230-3030