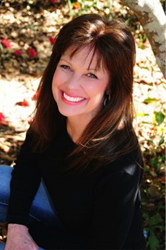 Pensacola, Florida (PRWEB) September 01, 2016
Southern Real Estate Sales – a division of the locally owned and operated Southern family of companies – announces the addition of new agent, Lisa St. Pierre, to the Pensacola real estate brokerage. St. Pierre joined the Southern Real Estate Sales team earlier this August, bringing with her over 20 years of sales and management experience.
"I am thrilled to announce Lisa St. Pierre as our newest Southern Real Estate Sales agent," said Owner and Broker, Susan Carleton. "Lisa's extensive experience, commitment to excellence and incredible energy make her a wonderful addition to our team."
A local to the area, Lisa St. Pierre is an expert when it comes to helping her clients buy and sell real estate in Pensacola. Over the years, she has worked to build a career based on trust and reliability, and contributes her success to her ability to cultivate long-lasting relationships with her clients. Lisa always goes above and beyond for her community, and she even volunteers for Military Housing of NAS Pensacola. With years of experience and an enthusiastic outlook on life, Lisa St. Pierre is a valuable new member of the Southern Real Estate Sales team.
Southern Rentals and Real Estate is the Gulf Coast's premier provider of property management and real estate services in Northwest Florida and Alabama. Owned and operated by two sets of brothers, Brad and Mike Shoults and Kerry and Kevin Veach, and Susan Carleton, the Southern family of companies have come to represent over 1,000 vacation rentals, approximately 1,100 long term rentals, 40 associations and three real estate brokerages from Panama City Beach, Florida to Mobile, Alabama. Southern Rentals and Real Estate members include Southern Vacation Rentals, Southern Residential Leasing, Southern Real Estate Sales, RE/MAX Southern and Southern Association Management. For more information, visit GoSouthern.com.