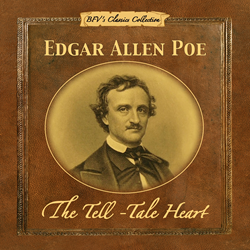 Some kids just prefer audio books to text.
(PRWEB) August 31, 2016
As summer winds down so do most people's reading lists, but at Brook Forest Voices things are just heating up. Brook Forest Voices offers a wide selection of Classics that have proven to be Fall Favorites time and again. With easy accessibility through BrookForestVoices.com, Audible.com and even your local library (participating locations vary) there's no reason not to catch up.
Diana Andrade, Publisher at Brook Forest Voices says, "Amazingly the classics always get a big run in the fall and winter months. One gentleman I spoke to said he simply wanted to go back and catch up on all the books he was required to read in school, but actually takes the time to enjoy them now in audio format." She continued with a chuckle, "on the other hand it doesn't hurt that the curriculum at some schools require our classics to be read and some kids just prefer audio books to text."
Brook Forest Voices offers samples of the books you can test at BrookForestVoices.com under the classics tab. Whether it's Jack London's perennial favorite "To Build a Fire", or L. Frank Baum's "The Wonderful World of Oz " (as well as other soon to be classics) a wide variety of audio books is ready to whet your appetite for a Fall feast of audio book fun.
About Brook Forest Voices: a complete audio production, publishing, and distribution company located just west of Denver in Evergreen, CO, specializing in audiobooks and audio for businesses. If you would like to know more. please visit http://www.brookforestvoices.com or contact Diana Andrade, publisher, at 303-670-4145.