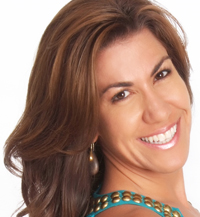 We start mixing it up, and this is how you start stepping into your personal power.
San Diego, CA (PRWEB) September 01, 2016
In Episode 2 of her "Boost Your Sales and Lifestyle" podcast, "Permission and Reinvention," Queen of Sales Conversion Lisa Sasevich interviews Ali Brown, Entrepreneur Mentor, about when to stop following tried-and-true formulas and throw in a bit of reinvention in order to achieve quantum leaps in business.
"We're going to be getting into some ways that Ali has been giving herself permission lately to reinvent her model and really change how she sells in her business," Sasevich said."She's an expert at positioning to really stand out above the crowd. She's going to share with you some ways that she does that, so you can take those to the bank right away."
Go here to listen to the podcast: http://www.boostyoursalesshow.com/two/
Brown said that in her experience, when she reaches a certain level of success, she becomes aware of something different she wants. The same has held true for many of her clients, she said, and it's important for entrepreneurs to honor what they feel is best for them at the time.
"Permission and Reinvention" is designed for heart-centered coaches, experts, and entrepreneurs who believe they're ready for evolution, but who aren't sure whether this is the right time, or what their first step should be.
Listen in and learn:

How to increase your "having level," to see new possibility and expand your reach.
What success means for women, and how they can give themselves permission to reinvent themselves and their business models.
To identify elegant moves that get the same results with less work.
And more.
"We start mixing it up," Brown said, "and this is how you start stepping into your personal power."
Sasevich said her show is about "really raising your ambition level." By listening to her podcast, weekly, entrepreneurs can "listen to what's possible for them, beyond what they're even thinking about."
People who visit the podcast page, at the link below, can also download a complimentary report from Brown, "Top 10 Success Secrets for Entrepreneurial Women!"
Check out Sasevich's podcast here: http://www.boostyoursalesshow.com/two/
Honored with the Distinguished Mentor Award from the Business Expert Forum at the Harvard Faculty Club, recipient of the coveted eWomen Network Foundation Champion award for her generous fundraising, and ranked on the prestigious Inc. 500/5000 list of America's Fastest Growing Private Companies for 2 years in a row, Lisa Sasevich "The Queen of Sales Conversion" teaches experts who are making a difference how to get their message out and enjoy massive results, without being salesy.
After 25 years of winning Top Sales Awards and training senior executives at companies like Pfizer and Hewlett-Packard, she left corporate America and put her skills to the test as an entrepreneur delivering high-impact sales-closing strategies for turbo-charging entrepreneurs and small business owners to great profits.
In just a few short years, Lisa created a multi-million dollar home-based business with two toddlers in tow. Lisa really is the undisputed expert on how to make BIG money doing what you love!
To receive monthly Sales Nuggets and Lisa's free sales training, "Boost Sales with Irresistible Offers," sign up today at http://www.FreeSalesTrainingFromLisa.com