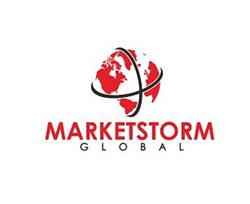 Mr Walsh is really looking forward to the meetings with the UK business owners as he believes that not only will he be able to offer them valuable advice and teach them new strategies but they will also offer him their experiences
Miami, Florida (PRWEB) September 06, 2016
A small number of business owners from the UK will be travelling to Miami in late September in order to connect with MarketStorm Global CEO, Gavin Walsh. Mr Walsh will be mentoring the young business owners on industry tactics, new strategies and how to become increasingly successful within the sales and marketing industry.
The business owners have chosen to connect with Mr Walsh as he has a wealth of experience within the industry. Having started MarketStorm Global in the UK, Gavin Walsh has been able to expand the business to Poland and to the U.S. giving him a vast amount of industry knowledge. This knowledge has been recognized and rewarded through a number of wins over the years at sales and marketing award ceremonies, particularly this year when the business owner cleaned up, with 4 awards.
About MarketStorm: http://www.marketstormglobal.com/
MarketStorm Global have always been strong believers in mentoring and the role it plays in owning a successful business. MarketStorm Global even offer their own mentoring system throughout the firm where new staff have their own mentor in order to learn new skills, as well as one-to-one meetings with Gavin Walsh in order to advance their skill sets. MarketStorm Global strongly believe that all business owners and entrepreneurs can benefit from having a helpful mentor to guide them towards success.
Mr Walsh is really looking forward to the meetings with the UK business owners as he believes that not only will he be able to offer them valuable advice and teach them new strategies but they will also offer him their experiences and their valuable business lessons too. The business owner is confident that the key to success is continuous learning and development.
MarketStorm Global is an outsourced sales and marketing firm based in Miami. The firm specializes in a unique form of direct marketing which allows them to connect with consumers directly, on behalf of their clients' brands. MarketStorm Global design and implement personalized marketing campaigns through face-to-face connections with consumers. The firm believes that these one-to-one connections often lead to long-lasting and personal business relationships between brand and consumer. In turn, this leads to increased customer acquisition, brand awareness and brand loyalty for their clients, as well as a high return on investment.