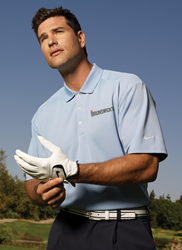 Brentwood, TN (PRWEB) September 09, 2016
Announcing the fastest embroidery service in the industry, ProGolfShirts.com of Brentwood, TN is introducing a revolutionary Sew Fast™ 48 Hour Custom Embroidery Service. "We provide logo golf shirts for events every day, nationwide. Most of our customers plan ahead out of necessity but in today's fast paced environment marketers need to be responsive and agile. We are offering this service to fill a niche for on demand embroidery we have seen growing over the past several years."
Starting Immediately, ProGolfShirts is offering this service on a handful of best-selling golf shirts. Capacity has been increased to meet the expected demand and plans are being made for the future. "As our success builds in the program we plan to offer additional styles and our private label brand as well. There are restrictions on the size of the order….we will not take an order we are unable to service". Visit us online for details at https://www.progolfshirts.com/48hour-golf-shirts .
Some companies offer rush embroidery service, not including several days it may take just to set up an embroidered logo. ProGolfShirts.com has made a commitment to 48 hour turnaround including the embroidery set-up. For customers with logos already on file, orders will ship in 24 Hours.
ProGolfShirts.com is an online store operated by Image Connection, LLC., selling custom embroidered brand name apparel. Image Connection is a leader in offering online solutions for the uniform and decorated apparel industry thorough their Image365 proprietary order management system and in-house decorating service.