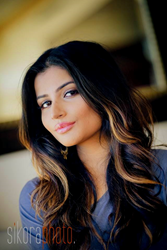 Our services include matchmaking for men, a Singles Registry, Image Consulting, and Luxury Retreats for Women
(PRWEB) September 07, 2016
Sameera Sullivan, The founder and CEO of Lasting Connections, provides one of a kind techniques while utilizing the top services for match making. She offered additional aid by suggesting first date topics to online readers. Lasting Connections offers a variety of services for its different clients. Its services include matchmaking for men, a Singles Registry, Image Consulting, and Luxury Retreats for Women. This personalized custom matchmaking helps each of our clients a little closer to finding the perfect match.
Conversations on a first date can be difficult to uphold, but Sullivan is offering examples of what topics to talk about. These topics can reveal traits about your date. Here are a few questions the professional matchmaker suggests:
1. How did you spend your day?
2. What kind of books do you read?
3. Who is the most influential person in your life?
4. What is your favorite comedy movie of all time?
These specific questions can give you an idea on how your date manages stress, spends their time, their intellectual interests and their family dynamics and relationships they have with people in their lives. Many individuals enjoy a partner with a sense of humor therefore asking about comedies can expose what kind of sense of humor they have. It is important to learn as much information without being too specific because for you never know who will be your life long partner.
About Lasting Connections: A real matchmaker is a highly-trained romantic-compatibility expert whose primary goal is finding you a passionate, fulfilling, and long-lasting relationship. Our matchmakers do this by understanding each client on a specific and personal level. We assess what in your relationship past has gone right and gone wrong, uncover what you're looking for out of a relationship and why, and then we develop a customized plan to collaboratively set up face-to-face meetings with individuals who are perfectly suited for you. For more information, visit http://www.lastingconnections.net/
About Sameera Sullivan: Sameera Sullivan has a unique background that has led her to the professional matchmaking industry. After working in the recruitment industry for two years, Sameera founded Lasting Connections in 2012. As CEO and Founder, Sameera dedicates herself towards finding the perfect fit for the job, or in this case, perfect matches for her single clients.
# # #