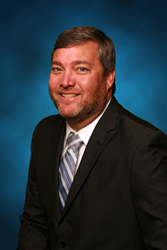 Shreveport, La. (PRWEB) September 08, 2016
Gremillion & Pou Integrated Marketing is pleased to announce that Eric Enkey has joined its casino marketing team as Senior Database Specialist. Enkey has 16 years of casino industry experience. He worked in the Shreveport – Bossier City casino market before joining The Fine Point Group, where he was the Director of Database for the past four years..
"I'm excited to become a part of the Gremillion & Pou casino marketing team, at a time when they are implementing their new Scorpio™ software system", says Enkey. "Scorpio™ will finally define the casino industry's biggest enigma of 'incremental revenue'."
Scorpio™ is a proprietary software that integrates customer data platforms like gaming, hotel, entertainment, food & beverage, email and media systems. The software models the data to develop a customer ranking model that differs from rival products because it considers the individual – not segments, peers or groups. Therefore, offering the only true one-to-one database product that resolves the critical challenges like offer layering, reinvestment and genuine incremental value.
"By using Scorpio, our casino clients have seen an impressive revenue increase, while at the same time reducing the amount of its customer reinvestment", said Jeffrey Romph, Vice President of Gremillion & Pou Integrated Marketing. "We believe Scorpio™ will become the premier casino database tool – embraced by both the Marketing Department, and most surprisingly, the Finance Department."
Gremillion & Pou Integrated Marketing has offices in Shreveport, Louisiana and Tyler, Texas. It offers a comprehensive range of services and specializes in gaming, retail marketing, and healthcare. The company was founded in 1981 by Anne Gremillion and Robert Pou. If you would like more information on Gremillion & Pou Integrated Marketing and Scorpio, visit our website gpmarketinginc.com. Contact Ed Walsh at ewalsh(at)gpmarketinginc(dot)com or 318-424-2676 x. 345.