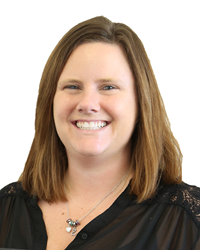 We're continuing to add new products to meet our customers' needs, and are also looking for customer feedback for new products to add.
URBANA, IA (PRWEB) September 08, 2016
Prompted by customer feedback, FastenersPlus.com has incorporated several of the most-asked-for website features to help boost shopping efficiency and improve user experience.
Among the most common requests, online customers are now able to access their account information for speedier checkouts and to easily view order history. The website's home page offers a My Account link that, once logged in, enables users to save payment methods, edit a billing address, see past purchases, check billing status, print receipts, track shipments, as well as request returns or reorders.
"One of the things we're really committed to is our level of service," said General Manager Tammy Karr. "We listen to what you want, and the My Account feature was a repeated request from customers."
In addition, one's cart will update without requiring a page refresh, while a consolidated checkout page shows a customer's complete order with quantity, pricing and shipping options.
The site search functionality has also been enhanced to save customers time. Typing a few letters into the search box automatically triggers a drop-down menu of suggested queries. A product can be found, too, by entering its part number, which routes users directly to the page. These site changes help promote the company's tagline, "Find it fast. Get it fast."
Another new feature includes printer-friendly product specification sheets. Tables containing dimensions, load strengths and other details are available to download in a PDF format, allowing for easy reference and sharing.
"Any time we make changes to our website it is to improve our customer experience," Karr said. "We're continuing to add new products to meet our customers' needs, and are also looking for customer feedback for new products to add."
FastenersPlus.com continues to expand its product line and can track down many items not advertised on its website. Karr encourages customers to call a product specialist for assistance with any needs or questions.
All products can be purchased by visiting FastenersPlus.com, calling toll free 888-794-1590, or emailing CustomerService(at)FastenersPlus.com.
###
About Fasteners Plus
Fasteners Plus is an online specialty retailer offering a wide assortment of fasteners to contractors, business owners, and consumers. Combining high-quality brand name hardware, bulk pricing, and exceptional customer service, the company aims to offer customers a hassle-free shopping experience. Fasteners Plus is owned by Clickstop, Inc., an online retailer of niche brands in several different categories. Websites under the Clickstop company umbrella also include USCargoControl.com and EcoFoil.com. For more information, visit FastenersPlus.com.