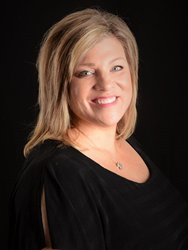 I love helping people and knowing that I made a positive impact. I see a real need for the services Caring Transitions offers in these communities and elsewhere.
St. Paul, MN (PRWEB) September 14, 2016
When Sheridan Celski decided it was time to leave her family's business, she knew it was because she wanted a career that empowered her to help people. Now Celski is excited to announce that she's bringing together her passion for making a difference and her experience in business to open a new company – Caring Transitions Twin Cities East.
Caring Transitions is America's largest resource for managing senior relocations as well as downsizing and estate liquidations. In addition to organizing, packing, de-cluttering, moving and resettling, Caring Transitions handles estate sales, liquidations, and prepares homes for market. Caring Transitions Twin Cities East serves the north and east twin cities metro suburbs.
"Moving, downsizing or clearing out a house when a loved one has to move or has passed away is always a hard situation no matter what, but I personally think kindness and understanding go a long way. If you get to a point where you feel overwhelmed, it's OK to ask for help. That's what we're here for – to relieve the stress of your transition so you can focus on what's important. Family," Celski said.
Prior to opening Caring Transitions Twin Cities East, Celski was an owner and president of her family's commercial construction company. She also has a degree in physical therapy and is an active community volunteer and serves on volunteer leadership committees for her family's church and her children's schools. With the support of her husband John and their three kids, Ryan, Claire and Nick, she decided to take a different path and start something new. She left commercial construction and launched her own Caring Transitions.
"I co-owned and worked in the family business for 16 years, it was a great experience and fantastic learning opportunity, but it wasn't my passion. I enjoyed being an entrepreneur, and I knew I wanted to own my own business, so I started researching opportunities. I kept coming back to Caring Transitions. It seemed like a good fit. I love helping people and knowing that I made a positive impact. I see a real need for the services Caring Transitions offers in these communities and elsewhere," Celski said.
Whether your situation is planned or unexpected, Caring Transitions' services are perfect for seniors moving in with family or into a different living situation as well as for busy families and people clearing out the home of a loved one who has passed. All of Caring Transitions' services are customizable, so clients only pay for the services they need – whether that means managing the entire move and estate-clearing or just getting someone resettled into their new place.
"My mother-in-law had Alzheimer's Disease and our family downsized the parents from their townhome into a senior living community, and then eventually my mother-in-law into memory care. The moving and the work got finished, but it was very emotional. When the family is taking off work and has limited time, not much attention is given to the people who are being moved. These situations are very difficult and stressful for elderly people and when the focus is on the physical move, sometimes the human element is expected to be put on hold. That's just not realistic. I'm looking forward to helping other families through those kinds of situations with Caring Transitions," Celski said.
Celski is a Certified Relocation and Transition Specialist, a designation bestowed by an independent organization that evaluates providers of senior relocation services. Caring Transitions Twin Cities East is bonded and insured and all employees are background-checked.
For additional information about Caring Transitions, call (651)413-2084, email SCelski@CaringTransitions.com or visit http://www.CaringTransitionsTCE.com.
About Caring Transitions
Caring Transitions, founded in 2006, is the first national franchising concept specializing in senior relocation and transition services. With nearly 200 locations throughout the United States all owned and operated by Certified Relocation and Transition Specialists, Caring Transitions provides clients with supportive moves, auctions, rightsizing and transitions. This includes expert advice plus a well-executed transition plan beginning with the initial sorting of personal belongings through packing, shipping and selling of items to the final clearing and cleaning of the property. For more information, visit http://www.caringtransitions.com or visit us on Facebook.