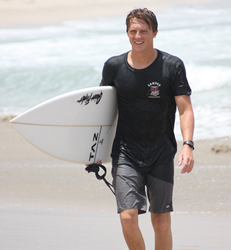 We Wanted To Be The First Business To Bridge The Gap Between Businesses and Students
(PRWEB) September 20, 2016
Businesses of all sizes – from solopreneurs, to small firms, to large organizations – that want to affordably reach the lucrative, massive and growing 18-28 demographic, can now advertise on Campus Essentials: the new innovative classifieds marketplace that exclusively targets the country's over 20 million college students.
Created by, recent college student and entrepreneur, Matt Spanburg, 23, Campus Essentials offers a range of advertising options starting as low as $5 per month. This includes a range of options such as service, fixed side, and custom trigger advertisements. Service advertisements give businesses the opportunity to target students by listing jobs, internships, rentals, events, bar specials, and even pet adoptions. Service and fixed side advertisements are targeted to specific college(s), while triggered advertisements are triggered by keywords that are set by the business. When clicked, prospective customers are routed to the advertiser's website or any other online destination (e.g. landing page). Individuals can also easily post "help wanted" ads for dog walking, house painting, babysitting, tutoring, or anything else.
In addition, all ads are contextually integrated with Campus Essentials' architecture. For example, a real estate company that offers student housing will have their ad show up in the "Rentals" category, a night club promoting a concert will have their ad show up in the "Events" category, and so on. This feature enhances ad relevance, and increases the likelihood of capturing the attention – and ultimately the click – of a customer.
In addition, businesses and individuals (e.g. tutors, babysitters, dog walkers, etc.) that advertise on Campus Essentials can log into a dashboard and access powerful, yet easy-to-use tools giving them access to:

Create, modify or remove ads
Edit ad settings (e.g. target colleges, keywords, ad type, destination URL)
Track how many clicks their ads are generating
"For businesses, the 18-28 demographic is highly coveted, but very hard and expensive to reach – especially through traditional advertising methods," commented Spanburg, who is wrapping up his degree in Business Administration at Florida-based Flagler College. "But that's where Campus Essentials is a true game-changer, because the platform is designed exclusively for college students. So rather than chasing them down across social media and other channels, businesses simply purchase an ad and position themselves to be found. And with ad rates starting at just $5 a month and the ability to target a college or colleges in a specific region, Campus Essentials is perfect for small local businesses, as well those with a multi-state or national footprint."
For more information on Campus Essentials and to sign-up as an advertiser, visit http://www.campusessentials.com.
About Campus Essentials
Campus Essentials, LLC, was founded in 2015 by Flagler College student Matt Spanburg. It features classified ads created by and targeted to college students in the United States. Ad rates for businesses start at just $5 per month and can be targeted to geographic areas and search results. The site is free for students with a university-sponsored .edu email address. Campus Essentials is a service website designed to bring people together, but is not responsible for what goes on beyond the site. Campus Essentials does not represent any college or university. Campus Essentials owns all intellectual property, ideas, images and design.
MEDIA CONTACT:
Matt Spanburg
(904) 404-8930
mattspanburg(at)campusessentials(dot)com
http://www.campusessentials.com