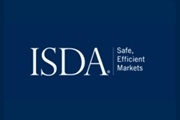 Capture.IQ transforms documents into actionable data
New York, NY (PRWEB) September 19, 2016
Clutch Group, a leading legal, risk, and compliance analytics and consulting firm exhibited Capture.IQ at the 2016 ISDA Annual North America Conference at the Roosevelt Hotel in New York. Earlier this year, Clutch was an exhibitor at the 31st ISDA AGM in Tokyo, Japan.
Capture.IQ automates the capture and reconciliation of key reference data for derivatives and other legal documentation, including ISDA master agreements, credit support annexes, repurchase agreements, securities lending agreements, and futures and options agreements for some of the largest Financial Services firms in the world.
Most recently, Capture.IQ has been leveraged by Clutch's clients to address the Margin Requirements for Uncleared Swaps and the new recordkeeping requirements for Qualified Financial Contracts made possible under Title II of the Dodd-Frank Act.
"Capture.IQ transforms documents into actionable data that allows our clients to identify both risks and opportunities," says Christopher Cahn, Director – Innovation, Clutch Group. "By combining Clutch's proprietary automation with search and analytics, Capture.IQ delivers the most scalable and complete solution on the market."
"ISDA has been a champion of clarity and a great incubator of ideas," says Varun Mehta, Executive Vice-President - Client Engagement, Clutch Group. "In an ever-changing regulatory environment, ISDA plays an important role in bringing together key industry participants to view data strategically and to participate in the standardization process. We are happy to support these causes and play a role in making markets more efficient."
About Clutch
Clutch Group is a leading legal, risk, and compliance analytics and managed services firm headquartered in Washington D.C., with offices in NY, Chicago, London, Bangalore, Zurich and Hong Kong. The firm is dedicated to helping companies in the financial services, life sciences, and energy industries solve complex problems presented by the exponential growth of data and regulation. Clutch's global team of attorneys, consultants, and technologists leverage deep subject-matter expertise and Clutch.IQ, a suite of cutting-edge data analytics solutions, to help clients manage large-scale litigation and investigations, conduct comprehensive communications surveillance, and re-engineer their internal legal and compliance functions. Clutch has been recognized by industry authorities including Nelson Hall, the New York Law Journal, Chambers Global, Frost & Sullivan, and Dun & Bradstreet and is regularly featured across major industry and market publications. For more information, visit http://www.clutchgroup.com.