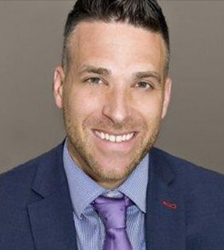 New York, New York (PRWEB) October 05, 2016
Residential Home Funding Corp is proud to announce that Ralph DiBugnara, Vice President of Residential Home Funding, was featured on the Stark Group LIVE radio show talking about careers and job opportunities in real estate/mortgage industry and the key skills needed.
Other topics covered include consumer mortgage, the challenges consumers face in getting a mortgage loan in intercity property, credit score, applying for a loan and the loan process for consumers.
To listen to the full show, click the link below.
https://soundcloud.com/the-stark-group/2016-09-08-ralph-dibugnara-on-careers-in-the-mortgage-industry-consumer-mortgage-and-loan-process
As a mortgage banker with an eye on millennial demographic and a reputation as a media liaison, Ralph is redefining the role of the banker in today's buyer centric real estate market . Featured on CBS, WOR, iHeartRadio and several other media outlets, Ralph keeps his attention firmly focused on the trends and tides of the new world real estate game.
As VP of Residential Home Funding Sales Division, Ralph established the Consumer Direct Division as a response to the evolving needs of clients. This division offers a network of affiliate programs and incentives based on the professional associations of each client, a single example of the multitude ways Ralph prioritizes and prizes the needs of the client. The Consumer Direct Division, under Ralph's guidance and upon his broad shoulders, has gone on to serve clients in thirteen states in the Northeast.