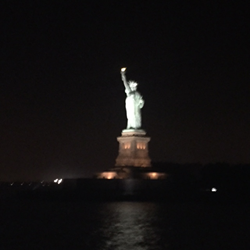 "Traub Lieberman proudly supports this worthy cause," says Richard Traub, one of the firm's founding partners.
New York, NY (PRWEB) September 24, 2016
Traub Lieberman Straus & Shrewsberry LLP Partners Richard Traub and Meryl Lieberman attended an event hosted by Tony and Gary Markel in honor of "Operation Healing Forces," a charity the firm has proudly supported since it began in 2011. The function was held on "One More Toy" a yacht owned by Gary Markel – one he donates repeatedly for use by our injured warriors. He again donated his yacht, its crew and his time to raise money for this worthy cause.
Since 9/11, America's Special Operations Forces (SOF) have been called upon more than ever in our history. These elite warriors are deployed time and time again and suffer in ways beyond our imagination. Physically, mentally, emotionally. The loved ones they so often leave at home suffer as well.
Emotionally, some may never fully recover: but they can be helped when efforts are made to heal the wounds in their personal, emotional and marital relationships. That is what Operation Healing Forces (OHF) strives to do.
Through week long therapeutic retreats they host (aboard donated yachts or in donated homes) recovering SOF members and their companions spend time together and with other SOF couples in a peaceful, stress-free environment. They simply share and , through sharing, rebuild their relationship bonds with spouses and create new ones with fellow warriors with similar stories.
It is the vision of OHF to allow all returning SOF warriors to reclaim happy, productive and fulfilling lives after their years of service to our country. The goal of the retreats is to enable these war-torn men and women to break through the silence, let their guard down in a protected environment and come to understand that it is appropriate (and not a stigma) to seek help, support and guidance when needed – from professionals and from their families.
Numerous individuals have donated funds, luxury yachts and vacation homes and so many other things to help these warriors. Traub Lieberman proudly supports this worthy cause.
For more visit: http://www.operationhealingforces.org http://www.facebook.com/operationhealingforces or email: info@operationhealingforeces.org