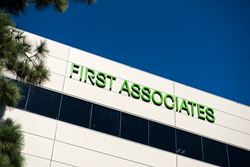 First Associates' Privacy Shield program is a core component of our growth as a services provider within the European Union lending community
San Diego, CA (PRWEB) September 27, 2016
First Associates Loan Servicing, LLC, the nation's fastest growing loan servicing company, announced today that it has received European Union Privacy Shield certification from the U.S. Department of Commerce. This designation is an assurance that First Associates is compliant with European Union data protection requirements.
Privacy Shield provides a set of robust and enforceable protections for the personal data of European Union citizens individuals, providing transparency regarding how companies use personal data, strong United States government oversight, and increased cooperation with the European Union data protection authorities.
The Privacy Shield framework replaces Safe Harbor as the new standard for compliance in transatlantic data management. While retaining many elements of Safe Harbor, Privacy Shield includes enhanced consumer privacy protection for European Union citizens, promotes greater transparency around data collection, use, and sharing, and helps U.S. companies demonstrate that their privacy practices meet EU data protection requirements.
"Privacy Shield certification demonstrates First Associates' continuing commitment to information security," said David Johnson, CEO of First Associates Loan Servicing. "First Associates' Privacy Shield program is a core component of our growth as a services provider within the European Union lending community".
About First Associates Loan Servicing, LLC
First Associates Loan Servicing is the fastest-growing third-party loan and lease servicer in the United States. With 30 years of experience in the consumer finance industry, First Associates is the country's leading marketplace lending loan servicer. The company, based in San Diego, works with a wide range of asset classes, including marketplace lending, automotive, purchase finance, powersports, and small business. The company also offers a variety of support solutions, including backup servicing and custodial functions. For more information, visit http://www.1stassociates.com.