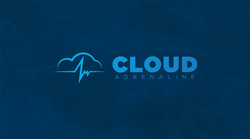 Indianapolis, Indiana (PRWEB) September 27, 2016
Cloud Adrenaline, Inc. is proud to announce the release of Pulse WiFi. Pulse WiFi is a complete turn-key Cloud managed wireless solution. Pulse WiFi is offered as a subscription service and is available for as low as $29.95 per access point per month. The service includes life-cycle management with regularly scheduled hardware replacement. This allows customers to keep their technology current. Cloud Adrenaline's flagship access point the PulseOne offers the latest dual band 3x3 802.11ac technology.
"Companies are under continual pressure to maximize their resources and are seeking solutions they find easy to use and offer the maximum performance per dollar spent. To use an affordable service that includes regular hardware replacement just makes sense," said Phillip Tanner CEO of Cloud Adrenaline. "Cloud Managed Wireless is the perfect complement to our managed service offerings. We strive to deliver the highest performing Network and Cloud Infrastructure products and services to our customers per I.T. dollar. Our customers are able to pay fixed monthly fees and get their technology replaced at regular intervals. This allows our customers to stay current and stay within budget."
About Cloud Adrenaline Managed Services
Cloud Adrenaline Managed Services help enterprises proactively control their IT infrastructure and reduce the burden of day-to-day I.T. operations. Cloud Adrenaline managed services portfolio includes managed wired and wireless networks, managed WAN, SD-WAN, managed LAN, managed security, Cloud Firewall, Cloud PBX, Remote Desktops, Virtual Machines, and Colocation.
About Cloud Adrenaline, Inc.
Cloud Adrenaline is a leading provider of Managed Cloud Services. Cloud Adrenaline has a track record of successfully managing wired and wireless networks in 24 countries. Cloud Adrenaline delivers a full portfolio of Cloud Managed Services out of 10 North America data centers. Cloud Adrenaline has solutions and financing options for businesses of any size.
The Company is headquartered in Indianapolis, Indiana but also operates a Fort Wayne, Indiana field office. For more information, visit http://www.cloudadrenaline.com, call 800-265-8119, or email info(at)cloudadrenaline(dot)com. Connect with Cloud Adrenaline on Facebook http://www.facebook.com/cloudadrenaline and on Twitter at http://www.twitter.com/cloudadrenaline