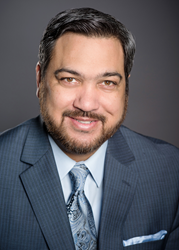 Detroit (PRWEB) September 26, 2016
Stacey Young was recently promoted to Vice President of Slot Operations at MotorCity Casino Hotel. In his new position, Young will be responsible for providing strategic direction, operational guidance and financial oversight to ensure the continued success of the slot operations department.
Young has been a member of the MotorCity Casino Hotel team since 2003 and has more than 15 years of technical and operational slot experience. Prior to being promoted to his new position, Young served as Director of Slot Operations, Technical Shift Manager and Project Manager, where he was responsible for the installation, operation and maintenance of more than 3,100 slot machines.
"Stacey continues to be a valuable member of the slot department, and I am confident that he will be successful in his new role," said Phil Trofibio, Senior Vice President of Casino Operations. "He has the technical and managerial experience to continue our strategy to provide our players with unique and exceptional gaming experiences."
Young earned a Bachelor of Arts in Business Administration from the University of Phoenix and is currently pursuing a master's degree in Information Resource Management at Central Michigan University. He also served honorably in the United States Marine Corps and is a veteran of Desert Storm.
About MotorCity Casino Hotel
Located on Grand River Avenue at the Lodge Freeway (M-10), MotorCity Casino Hotel is owned by Marian Ilitch and is Detroit's only casino-hotel property that has earned a AAA Four Diamond rating for both its hotel and fine dining restaurant. The entertainment complex is comprised of an expansive gaming space including smoke-free gaming areas and an award-winning 400-room ultra-comfortable and high tech hotel with a luxury spa and fitness center. MotorCity Casino Hotel offers several unique dining options including the Assembly Line buffet, The Lodge Diner, Grand River Deli & Burgers, Little Caesars, and Iridescence, an award-winning fine dining restaurant. Other amenities include Sound Board, an intimate live performance venue, and over 67,000 square feet of function and banquet space. For more information about MotorCity Casino Hotel, or to make a reservation, visit http://www.MotorCityCasino.com or call 1-866-STAY-MCC.