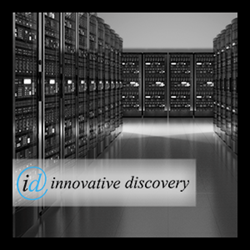 Because Pinpoint Labs provides excellent support and SharePoint Collector enables business growth, both clients and Information Technology Professionals enjoy. the product
Murray, Nebraska (PRWEB) September 27, 2016
When several clients began requesting large data collections from SharePoint sites, Joseph Martinez, CTO and VP of Innovative Discovery, sought out a tool that would bring significant cost savings, accurate metadata reporting, versatility, and reliability for handling such tasks.
Presently, five to ten SharePoint collections are conducted each month and Innovative Discovery consistently provides its' clients with reliable services and at a competitive rate.
Click here to preview the full case study, "Faced with Increasing SharePoint Data Collection Requests, Innovative Discovery Adjusts Rapidly to Meet Demand."
About Pinpoint Labs:
Pinpoint Labs develops e-Discovery collection software- providing defensibility to Legal and Information Technology Professionals seeking to collect discoverable information from laptops, desktops, file servers, and SharePoint sites.
For additional information regarding Pinpoint Labs or Pinpoint Labs' products, visit http://www.pinpointlabs.com. To follow industry news, visit https://www.linkedin.com/company/pinpoint-labs?trk=top_nav_home.