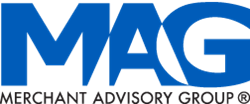 "As merchants continue to assess products that are already in - or are coming to – market, it is critical they step back and analyze the many ways in which those mobile products can impact their business and their customers." stated Liz Garner, VP, MAG
Minneapolis, MN (PRWEB) September 28, 2016
Today, the Merchant Advisory Group (MAG) launched a mobile commerce tool http://www.ismobileforyou.com to help merchants analyze the potential impact of mobile solution deployments on their business.
"The mobile commerce environment is a rapidly changing landscape as nearly 80 percent of all phones in the U.S. are smartphones," noted MAG Vice President Liz Garner. "As merchants continue to assess products that are already in - or are coming to – market, it is critical they step back and analyze the many ways in which those mobile products can impact their business and their customers."
The tool is intended to spark high level thoughts and discussions regarding mobile product creation, acceptance, and deployment by different stakeholders in the payments chain. It not only provides helpful information on big picture issues, such as product basics, and the customer retail experience for every transaction, but drills down into some key considerations about mobile products, such as financial costs, security, and data management.
"It is the MAG's hope that our payments partners, many of whom have requested more information on mobile, will significantly benefit from the insight http://www.ismobileforyou.com provides," noted Garner. "As the adoption of mobile financial services continues to rise increased awareness of the merchant perspective will help all mobile stakeholders work more constructively together to build better, more innovative, more secure, and more customer friendly products and solutions."
The tool will also help individual businesses map out what things to consider regarding acceptance terms, individual business justification for the product, and business integration. Finally, it helps merchants plan for product deployments when they decide to take a solution live.
Earlier this year, the MAG released several documents highlighting the importance of mobile commerce competition to business, consumers, and true innovation throughout the industry.
The Merchant Advisory Group (MAG) was founded in 2008 by a small visionary group of merchants in the payments field dedicated to driving positive change in payments through multi-stakeholder collaboration. Today, the MAG represents over 100 of the largest U.S. merchants who account for nearly $2.6 trillion in annual sales at over 430,000 locations across the U.S. and online. Roughly $1.5 trillion of those sales are electronic representing over 41 billion card payments. MAG members employ nearly 11.5 million associates.