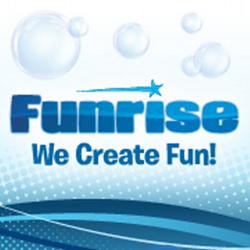 We carefully analyzed top software vendors to determine which solution to use. ERS provided all the tools our team was looking for. - John Meyer, VP and CIO at Funrise Toy Corporation
New York, NY (PRWEB) October 11, 2016
Funrise Toy Corporation, a growing and successful California based manufacturer of diverse toys has engaged Enhanced Retail Solutions (ERS) to gain a much deeper view into sales at its retail partners.
ERS is a top provider of Retail Analytic and Demand Planning to retailers, licensors and their vendor partners. ERS clients use their consulting and software to analyze product sales and trends as well as to better forecast their inventory needs. ERS tools transform vast quantities of data into meaningful, actionable opportunities. Their experience in retail management, along with their extensive software development background combine to offer consulting and software aid in managing and studying the performance of inventoried items.
"We carefully analyzed top software vendors to determine which solution to use", said John Meyer, VP and CIO at Funrise Toy Corporation. "ERS provided all the tools our team was looking for".
About Enhanced Retail Solutions LLC:
Enhanced Retail Solutions is a New York based software and consulting firm specializing in Retail Analysis and Demand Planning for the manufacturer and their retail partners. ERS' state of the art software tools and consulting deliver critical data quickly, easily and cost effectively, adding over one hundred million dollars to their clients' bottom line. ERS' broad customer base includes industry leaders in the toy, apparel, footwear, home textile, electronics, consumer products, home décor, home improvement, housewares, jewelry and food industries. For more information, visit http://www.EnhancedRetailSolutions.com.
About Funrise Toy Corporation®:
Founded in 1987, Funrise is an adventurous innovator and an industry leader in the manufacturing and distribution of the most popular children's toys and includes brands such as TONKA®, My Little Pony®, Baby Alive®, Gazillion Bubbles®, Sing-a-ma-Lings and Shelcore's line of pre-school toys, making their product offerings diverse and full of fun for kids of all ages! Funrise Toy Corporation is a wholly-owned subsidiary of Matrix Holdings Limited. For more information, visit http://www.funrise.com .