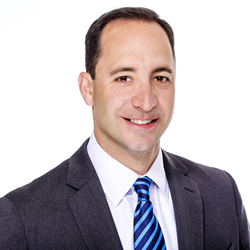 Mike brings an entrepreneurial spirit and strong business acumen to our group and will play an important role in improving the quality of our programs that serve our members and the local business community
Milford, Connecticut (PRWEB) October 06, 2016
The Milford Regional Chamber of Commerce has welcomed Michael Grande to the Board of Directors, effective September 21, 2016.
"I am excited to have Mike Grande's interest in joining our Board. Mike brings an entrepreneurial spirit and strong business acumen to our group and will play an important role in improving the quality of our programs that serve our members and the local business community," said Dewey Forbes, Vice Chairman for the MRCC and owner of Sales Marketing Associates in Milford.
Michael Grande is the Managing Director at TBNG Consulting, a Milford-based IT services company, serving clients throughout the Northeast. Mr. Grande holds a Bachelor's of Science in Management & Finance from Providence College. In addition to his role at TBNG, Michael is also a co-founder and Managing Partner of Zentific, a next-generation cyber security start-up company based in Milford. Prior to his entrepreneurial endeavors, he served as the Vice President and Chief Lending Officer for a CT-based Commercial bank.
Mr. Grande also serves on the board of directors for numerous educational and non-profit organizations, including as the current Chairman of the Board of Directors for Notre Dame High School in West Haven, CT and as a lead member of the Business Advisory Council for Chapel Haven, Inc. Michael currently lives in Milford with his wife Lisa, a Clinical Therapist specializing in Children and Families, and their daughter, Natalie.
###
TBNG Consulting puts technology in terms you can understand…business terms. Our team of experts and certified engineers will solve your daily IT problems and help you increase your productivity, lower operating costs, and secure your network to optimize your business or organization. We are an authorized partner with the most reputable and forward thinking hardware and software vendors and the only IT solutions that we provide for our clients are the IT solutions that we use for our own company. TBNG Consulting knows that customer service is the cornerstone of good business and we will provide your organization a custom, scalable, and flexible technology solution that meets your current needs and address your future concerns.