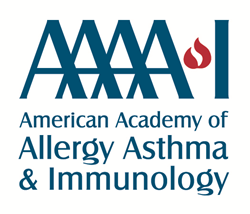 Knowledge of sex-specific risk factors for childhood wheeze and asthma may have significant clinical and prognostic implications to help predict the likelihood of wheezing persistence, disease severity and long term lung function
Milwaukee, WI (PRWEB) October 04, 2016
When it comes to wheezing and asthma, are boys and girls really the same? An editorial available online from The Journal of Allergy and Clinical Immunology digs into factors that could be sex-specific.
Deepti Deshpande, MBBS, and Wayne Morgan, MD, at the University of Arizona reviewed the role of risk factors that vary by sex in the development and persistence of wheezing and asthma. Overall, boys were far more likely to be diagnosed with wheezing early in childhood, but girls were more likely to have symptoms into adulthood. Factors that could potentially affect wheezing and asthma development in girls and boys differently include:
1. Lung size and morphology - Boys were more likely to be born with larger lungs but smaller airways as compared to girls, and in some cases, not be able to breathe out as easily. This discrepancy may potentially help to explain the higher rate of wheezing and asthma development during early childhood in boys.
2. If a parent has asthma - Both boys and girls born to mothers with asthma appeared to be more likely to wheeze in childhood. In contrast, boys born to fathers with asthma seemed to show an increased risk of persistent wheezing and asthma than girls that had fathers with asthma.
3. Hormones - Girls were more likely to report much worse symptoms after puberty. These hormonal changes after puberty may potentially help to explain the increased risk in girls for developing asthma and having persistent severe symptoms through later years.
4. Weight - Girls were more likely to develop asthma after becoming overweight between 6 and 11 years old. For boys, weight did not appear to be related to the development of asthma from 6 to 11 years old.
5. Maternal smoking- If a mother smoked while she was pregnant, the risk that a boy would be born with lower lung function seemed to be higher than in a girl whose mother had also smoked.
"Knowledge of sex-specific risk factors for childhood wheeze and asthma may have significant clinical and prognostic implications to help predict the likelihood of wheezing persistence, disease severity and long term lung function," said Dr. Deshpande. "There needs to be further investigation of the mechanisms behind such sex differences which could lead to individualized preventive and therapeutic approaches."
To read more about the risk factors associated between sexes, read the full paper here: http://www.jacionline.org/article/S0091-6749(16)30952-6/pdf
The American Academy of Allergy, Asthma & Immunology (AAAAI) represents allergists, asthma specialists, clinical immunologists, allied health professionals and others with a special interest in the research and treatment of allergic and immunologic diseases. Established in 1943, the AAAAI has more than 6,900 members in the United States, Canada and 72 other countries. The AAAAI's Find an Allergist/Immunologist service is a trusted resource to help you find a specialist close to home.