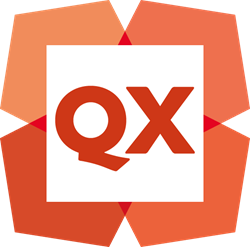 Denver, CO (PRWEB) October 05, 2016
Quark Software Inc. released today the October Update for QuarkXPress 2016. With the new update, QuarkXPress 2016 now officially supports the new OS version 10.12 (Sierra), released by Apple on September 20. In addition to supporting macOS Sierra, the new update to QuarkXPress addresses additional known issues.
The update is for both Mac and Windows versions of QuarkXPress 2016 and free for all current QuarkXPress 2016 users. It can be downloaded using the built-in Auto Updater in QuarkXPress or downloaded here: http://www.quark.com/Support/Downloads/.
QuarkXPress 2015 will also run on the macOS Sierra and users will have access to customer support. Users should check for known issues on Sierra before using QuarkXPress 2015 on Sierra.
Attention QuarkXPress Users on Versions 3, 4, 5, 6, 7, 8, 9 and 10
Please note that due to the extensive changes in the OS X 10.1x releases, Quark does not provide support for versions of QuarkXPress prior to QuarkXPress 2015. QuarkXPress 3-10 users who plan to migrate to El Capitan or Sierra should upgrade to QuarkXPress 2016 prior to migrating their OS X.
Special QuarkXPress 2016 Bundle Offer – Customers Save More than $290
Now is the perfect time to buy or upgrade to QuarkXPress 2016. Quark is offering the new Productivity Bundle which saves customers more than $290* when upgrading to QuarkXPress 2016. The limited-time bundle offer allows users with any** version of QuarkXPress – even versions 3 through 10 – who upgrade to QuarkXPress 2016 to receive a set of powerful productivity tools worth more than $290 for FREE. The bundle includes:

IDML Import XT (worth $69.99 – Mac only): Import and edit InDesign IDML files with QuarkXPress
JoLetter Mail and Merge XT (worth $129.00 – Mac/Win): Create mailings and personalized layouts in QuarkXPress from external databases
PDF Importer XT PRO (worth $19.99 – Mac/Win): Automatically import and convert PDFs to multi-page QuarkXPress layouts with native QuarkXPress objects
PortraitPro 12 Standard (worth $79.90 – Mac/Win): Retouch portrait photos in minutes
The Productivity Bundle is available until October 31, 2016 with every new full version ($849*) or upgrade ($179* from version 2015; $349* from versions 3-10) to QuarkXPress 2016. To find out more or to purchase please visit: http://content.quark.com/productivity-bundle-us.html.
To upgrade to QuarkXPress 2016, contact Quark Telesales, visit the Quark eStore, or contact an Authorized Reseller.
Note for Existing QuarkXPress 2016 Users
Though the bundle is designed for new purchases and upgrades of QuarkXPress 2016, from the start of the promotion through October 31 the bundle is also available to customers who have already purchased QuarkXPress 2016. As recognition of their continued commitment to QuarkXPress, existing QuarkXPress 2016 users can order the additional software bundle for a handling fee of $49*. For more information please call our telesales team 1.800.676.4575 - option 3 (registered QuarkXPress 2016 serial number(s) required).
*All prices not including tax.
** Education and non-profit licenses are excluded from this offer
What's New in macOS Sierra
The new macOS Sierra introduces Siri to the Mac, helps users discover their favorite and most important data faster, shop more conveniently, and work seamlessly between devices. Additions include:
The handy features of Siri plus brand new features such as file location and pinning information to a Notification Center
A Universal Clipboard that allows users to copy on one device and paste on another
Auto Unlock with the Apple Watch that automatically unlocks a user's Mac without requiring a password
iCloud Drive that lets users access files from their Mac desktop on their iPhone
Apple Pay that offers users a fast, easy and secure play to pay on the web
About QuarkXPress
QuarkXPress is leading graphic design and page layout software for creative professionals around the world who depend on quality, performance and stability. QuarkXPress 2016 is the new version of QuarkXPress that introduces transformative functionality and game-changing features, such as HTML5 Publications, the ability to convert PDF, Illustrator and EPS files to native QuarkXPress objects, and much more. Unlike many design suites, QuarkXPress is sold as a perpetual license, which means users make a single purchase and aren't locked into an ongoing subscription. Learn more about QuarkXPress here: http://www.quark.com/2016.
# # #
Quark, QuarkXPress and the Quark logo are trademarks or registered trademarks of Quark Software Inc. and its affiliates in the U.S. and/or other countries.