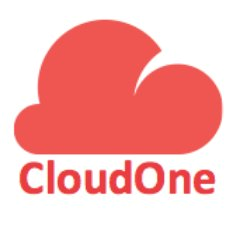 Fishers, Ind. (PRWEB) October 07, 2016
Brett Sharp, chief financial officer of CloudOne, will be honored by Junior Achievement of Central Indiana, Inc. as one of its finalists for the 13th annual Indy's Best and Brightest event presented by KPMG LLP. An awards program and reception to be held on Wed., Nov. 9, 2016 will honor 100 of central Indiana's most outstanding young professionals, age 40 and under, at the Hilbert Circle Theatre in downtown Indianapolis. All 100 finalists will receive an award and the winners in 10 different categories will be announced.
Sharp has been an instrumental part of CloudOne's executive team since joining the company in 2015, helping the company build and shape its long-term financial model, accounting systems and internal controls. He spearheaded the initiative to collaborate with the Indiana Economic Development Corporation (IEDC) and Fishers Economic Development Commission to relocate the company's global headquarters and has been instrumental in keeping CloudOne growing at warp speed.
"Brett's ability to lead with integrity truly embodies the core values and culture of CloudOne. We are honored to join Junior Achievement in recognizing Brett as an up and coming talent and next generation leader in our community," said John McDonald, CEO of CloudOne.
The Best and Brightest event was created by Junior Achievement to recognize up and coming talent and the next generation of leaders in our community. Finalists in each category are judged on professional accomplishments, civic contributions, character, and leadership qualities. The finalists to be honored at the event are listed at http://www.indysbestandbrightest.org.
About CloudOne
CloudOne is an IoT Solution Enabler that connects your data across your business. Through a combination of technology & services, our team of experts partner with you to assemble, deploy, manage and advance your ideal Internet of Things solution in a secure, virtual private cloud. For more information, visit http://www.oncloudone.com or follow CloudOne on Twitter (@OnCloudOne) or Facebook (http://www.facebook.com/OnCloudOne).
About Junior Achievement of Central Indiana
Junior Achievement of Central Indiana, Inc. (JACI), in partnership with the business and education communities, empowers young people to own their future success. JA educates and inspires young people in the areas of career exploration, work readiness, entrepreneurship, financial literacy and philanthropy through hands-on, experiential learning opportunities for children in preschool through high school.