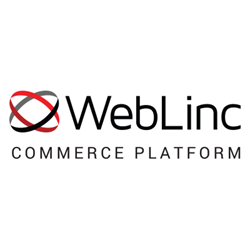 I couldn't pass up the opportunity to join such an innovative ecommerce company as WebLinc.
Philadelphia, PA (PRWEB) October 11, 2016
WebLinc, the commerce platform provider for the fastest growing online retailers, today announced that Pat Ferdig has joined WebLinc in a newly created role, Vice President of Channel Alliances and Channel Relations. WebLinc also announced the hiring of Bill Tarbell as Vice President of Marketing. Both will report to WebLinc veteran and Chief Revenue Officer Avery Amaya who oversees all sales, partner, and marketing initiatives.
"I couldn't pass up the opportunity to join such an innovative ecommerce company as WebLinc," said Pat Ferdig. "Knowing I'm part of a team that sincerely wants to see their customers grow is a great fit for me. I'm eager to continue delivering WebLinc's platform to online retailers by strategically expanding our tight network of systems integrators."
"We've heard from several systems integrators wanting to build powerful commerce sites for their retail customers," said Darren C. Hill, CEO and co-founder of WebLinc. "Pat will lead the effort in ensuring we quickly establish direct partnerships with experienced SIs and grab more market share."
Ferdig most recently served in a similar position as Global Director of Alliances and Channels at Cloudcraze. For several years prior to this stint, he was Director of Global ISV Partnerships at hybris Software, where he established a program with more than 50 alliance partners.
Tarbell has focused his career on digital commerce for the last 10 years, doing so across both technical and market-facing leadership roles at companies such as ATG/Oracle and Magento. He brings his enthusiasm and industry background to WebLinc where he will guide marketing from the company's Philadelphia headquarters.
Hill continued: "Coming off a year of record-breaking revenue for WebLinc, Bill's deep understanding of retail marketing will greatly add to our recent successes. He brings the history needed to scale our company's marketing to match the momentum of the thriving digital commerce market."
"I know that online retail teams need a platform that lets them work fast, smart and with creativity," explained Bill Tarbell. "My industry experience tells me WebLinc's tools are the best. It's my job to let retailers know this."
About WebLinc
WebLinc is the commerce platform for fast growing online retailers. Mid to large-size retailers consistently outpace their competition with the modern, agile technologies of the WebLinc Commerce Platform and the company's strategic expertise. Based in Philadelphia with satellite offices in New York, Los Angeles, Vancouver and Toronto, WebLinc powers commerce sites for dynamic, high-growth retailers including Sanrio/Hello Kitty, Urban Outfitters, Inc.'s brands Terrain and BHLDN, U.S. Polo Assn., Stila Cosmetics, Rachel Roy, and others. To learn more, visit http://www.weblinc.com.