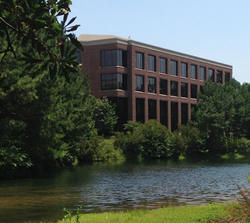 "Vanguard helped us improve our forecast accuracy. That gave us a more realistic view of the future and a stronger understanding of the sales and marketing levers that drive our business"
Cary, N.C. (PRWEB) October 11, 2016
Prometheus Laboratories, a Nestle´ Health Science company, recently improved internally-developed forecasts after retesting its historical data using Vanguard Forecast Server™, Vanguard Software's forecasting and planning platform.
Prometheus Laboratories is a pharmaceutical and diagnostics provider that runs and analyzes demand forecasts on a monthly basis for both its pharmaceutical products and its diagnostic lab-testing services. As a result of the finding, Prometheus was able to right-size projections for 2016 by roughly 10 percent using Vanguard.
Without having double-checked assumptions in Vanguard, Prometheus would have overestimated demand and set less realistic sales and revenue targets. That's important because companies of all types rely on accurate targets to determine product promotions, compensation incentives, the timing of capital investments, and more.
"Vanguard helped us improve our forecast accuracy," said Andrea Johnson, Manager of Commercial Analytics for Prometheus Laboratories. "That gave us a more realistic view of the future and a stronger understanding of the sales and marketing levers that drive our business."
Johnson said Prometheus is committed to the Vanguard Forecast Server platform and looks forward to a continued value-add.
About Vanguard Software
Vanguard introduced its first product for decision support analysis in 1995. Today, thousands of companies across every major industry and more than 60 countries rely on Vanguard Integrated Business Planning (IBP), forecasting and advanced analytic solutions.
3000+ Customers
Small and medium businesses to global industry leaders
$580 Billion, and Growing
Total value of forecasts managed using Vanguard
68 Countries
Our products create value worldwide
$1.9 Billion
Average annual value of forecasts managed in Vanguard by the typical customer
About Prometheus
Prometheus Laboratories Inc. is committed to improving lives through the development and commercialization of novel pharmaceutical and diagnostic products that enable physicians to provide greater individualized patient care. Prometheus is a leader in applying the principles of personalized medicine to the diagnosis and treatment of gastrointestinal diseases and is applying these principles to oncology. Its strategy includes the marketing and delivery of pharmaceutical products complemented by proprietary diagnostic testing services. By integrating therapeutics and diagnostics, Prometheus believes it can provide physicians with more targeted solutions to optimize care for their patients. Prometheus became part of Nestlé Health Science in July 2011. Prometheus' corporate offices are located in San Diego, California. For more information about Prometheus, please visit http://www.prometheuslabs.com.
About Nestle´ Health Science
Nestlé Health Science, a wholly-owned subsidiary of Nestlé, is a health-science company engaged in advancing the role of nutritional therapy to change the course of health for consumers, patients, and its partners in healthcare. Nestlé Health Science's portfolio of nutrition solutions, diagnostics, devices, and drugs targets a number of health areas, such as inborn errors of metabolism, pediatric and acute care, obesity care, healthy aging as well as gastrointestinal and brain health. Through investing in innovation and leveraging leading edge science, Nestlé Health Science brings forward innovative nutritional therapies with clinical, health economic value, and quality of life benefits. Nestlé Health Science employs around 3,000 people worldwide and is headquartered in Epalinges (near Lausanne), Switzerland. For more information, please visit:http://www.nestlehealthscience.com.