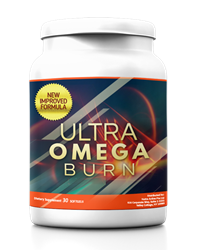 The purest and most potent form of palmitoleic fatty acid available on the market.
(PRWEB) October 15, 2016
Nutra Active, developer of all natural health products, announced that its new weight loss supplement Ultra Omega Burn sold out in less than a week after it was officially launched. Response to the product has been overwhelmingly positive, with stocks selling out so fast that the company needs to scale up production.
"We thought the product was going to be a success, but we didn't expect such a fantastic response," said Derek Evans, creator of Ultra Omega Burn. "We would like to assure our consumers that new product will be available as soon as possible. A quality product like this takes a few weeks to deliver, so please bear with us. We always want to ensure that we are providing our consumers with a quality product. For now, customers will be put on a waiting list, and will be notified once new stocks are available."
Manufacturing of additional product is already underway. Ultra Omega Burn is an all-natural weight loss supplement, and its key ingredient - Omega-7 - provides a whole host of health benefits in addition to weight loss. Research has proved that the Omega-7 contained within can also reduce inflammation, normalize blood sugar, reduce insulin resistance, block up to 96% of arterial plaque, lower bad cholesterol levels, improve digestion and increase collagen.
The company's goal is to provide quality, life changing products for its consumers, that work to enhance their quality of life at affordable prices. Management says that they are pleased with the success of Ultra Omega Burn, and will restock as soon as they are able.
Ingredients: Palmitoleic Acid, Gelatin, Glycerin, Purified Water.
For more information, visit: http://ultraomegaburn.com/
You may also contact Nutra Active at http://nutraactive.com