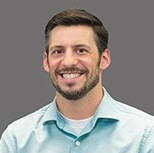 "Jeremy has held various positions in Sales, Operations and Product Development, proving himself to be well-rounded and prepared for this role." Josh Riddle VP – Operations, NexRev
(PRWEB) October 13, 2016
NexRev, LLC, an energy technologies company that provides customer focused solutions to reduce energy and operational costs, would like to congratulate Jeremy LeBlanc on his newly appointed position of Director of Project Operations. Jeremy has been an integral part of the growth and success of NexRev during his six year career with the company. In his new role, he will oversee all domestic and international projects and resources.
"NexRev has a 20+ year customer-first tradition," Jeremy stated. "I am excited to lead a team that will continue to deliver successful projects in the United States, and internationally." Josh Riddle, VP of Operations at NexRev, LLC said, "Jeremy has held various positions in Sales, Operations and Product Development, proving himself to be well-rounded and prepared for this role."
Jeremy is a perceptive learner with a strong accounting and project management background. He has shown through hard work and motivation his ability to analyze the needs of the customer and develop results-oriented solutions. He earned his BS in Marketing from Louisiana State University.
About NexRev, LLC
NexRev, LLC is a Plano, Texas-based privately-held company dedicated to reducing the energy and operational costs while improving facility comfort for facilities both domestically and internationally.
Since 1994, NexRev has partnered with major retailers, entertainment venues, data centers, banks, telecommunication hubs, power plants, restaurants, government and military installations. The Freedom(TM) energy management solution meets the unique needs inherent with integrating and managing hundreds, or even thousands, of locations. With the integration of Freedom, DrivePak and Proactive Portfolio Management, NexRev customers save 15-40% of their energy and facility operations costs.
For further information on NexRev, please visit http://www.nexrev.com