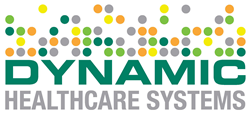 Irvine, Ca (PRWEB) October 25, 2016
Medicare Advantage Organizations (MAO) are struggling with the Risk Adjustment Processing System (RAPS) to Encounter Data Processing System (EDPS) transition. Beginning with 2015 Dates of Service (DOS) encounters, 10% of reimbursement dollars are tied to EDPS submissions and 90% are tied to RAPS submissions. For 2016 DOS, the percentage tied to EDPS submissions more than doubles to 25%. Time is of the essence for MAOs to prepare for the complete RAPS to EDPS migration. Dynamic Healthcare Systems, a provider of enterprise-wide solutions for government-regulated health plans, is fully ready to support the CMS transition from RAPS to EDPS and is helping its clients reconcile what is often very different RAPS and EDPS risks scores of their members.
Learn how Dynamic is helping its clients with this transition from Dynamic's Chief Strategy Officer, Jim Corbett on a RAPS to EDPS Reconciliation webinar Wednesday, November 2, 2016, from 8 am – 9 am PST. Click the link to sign up. https://attendee.gotowebinar.com/register/4805614958735888387
"Dynamic has been hard at work preparing for the RAPS to EDPS transition. Beginning in 2015, we implemented solution enhancements and launched new professional services aimed at helping our clients quickly and accurately identify discrepancies between RAPS and EDPS risk scores," said Jim Corbett, Chief Strategy Officer of Dynamic Healthcare Systems. "Our clients are finding that while the majority of their members' RAPS and EDPS risk scores match, the ones that don't match represent major impacts to the plan's risk-based revenue" Mr. Corbett added.
Dynamic's end-to-end Medicare Advantage platform includes solutions for submitting both RAPS data and EDPS encounters from one source claim reducing the risk of data leakage and inconsistent encounter submissions. Previously, MAOs were only required to submit risk adjustment eligible diagnoses in the RAPS format that required a minimum data set consisting of 7 fields. Now, MAOs must also submit EDS encounters with over 1,700 data elements. As a result, there are common challenges such as discrepancies between RAPS and EDPS. Dynamic's RAPS to EDPS Reconciliation offers a solution to overcome these common challenges.
About Dynamic Healthcare Systems
Dynamic Healthcare Systems provides enterprise-wide solutions to health plans participating in Medicare Advantage, Managed Medicaid, and Marketplace programs. Dynamic's solutions help its clients optimize plan revenue and quality through the utilization of Dynamic's rich analytics that identify areas for potential improvement, help maintain compliance through ongoing enhancements aligned with CMS regulations, and enhance operational efficiency through fully integrated solution utilizing a centralized database and integrated workflows. Headquartered in Irvine, California, the company offers comprehensive software solutions, managed services, and professional services. For more information, visit dynamichealthsys.com or call 949.333.4565.