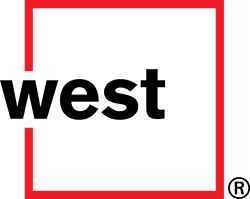 Appleton, Wisconsin (PRWEB) October 17, 2016
WHAT: West Corporation, a global provider of communication and network infrastructure services, is hosting a hiring open house and ribbon-cutting ceremony to celebrate the launch of a 100+ member sales team with a new Fortune 100 client.
WHO: Hosted by West Corporation.
West Corporation is a global provider of communication and network infrastructure services. West helps its clients more effectively communicate, collaborate and connect with their audiences through a diverse portfolio of solutions that include unified communications services, safety services, interactive services such as automated notifications, telecom services and specialized agent services.
For 30 years, West had provided reliable, high-quality voice and data services. West has sales and operations in the United States, Canada, Europe, the Middle East, Asia-Pacific and Latin America.
WHERE: 100 West College Avenue, Appleton, WI 54911
WHEN: Wednesday, October 19, 2016
Schedule

11:00 am - Announcement of new team growth
11:20 am - Ribbon-cutting ceremony
11:30 am - Tour of facility
12:00 pm – 5:00 pm - Open house/onsite interviews
WHY: The open house will focus on connecting job seekers with the more than 100 new sales associate careers West's new client launch brings to the Appleton community. These full-time account management positions involve managing relationships with existing business customers.
Event Details: This event is free and open to the public. Job seekers who cannot attend the event may apply online at http://www.west.com/careers.
Media Contact: Kathy Van Zeeland, (920) 996-6419, Kathy_VanZeeland(at)west(dot)com.